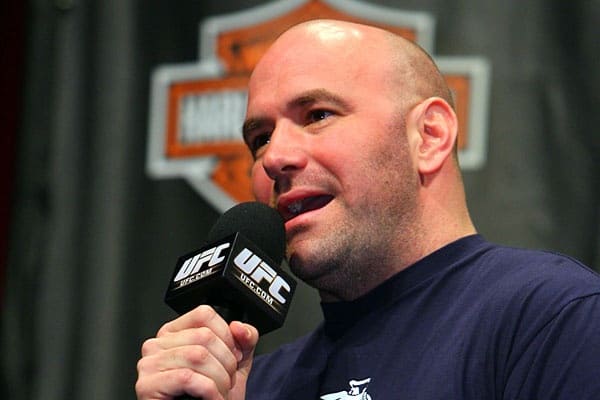 Former UFC bantamweight Michael "Mayday" McDonald has made the jump to Bellator, but not without sounding off on his former employer first.
McDonald fought for the promotion from 2011 to 2016 but left after a knockout loss to John Lineker, which happened to coincide with the end of his contract.
"Mayday" revealed the reasons why he chose not to re-sign with the UFC and did not pull any punches in the process:
"From my very first interaction with Bellator they've made it clear that they believe in me and they're willing to show it, and I'm very appreciative of that. They believed in me and were willing to give me what the UFC wasn't and because of that I feel very valued.

"I don't feel pressure in the sense that I have to show them that I'm good and that they were right to hire me. I'm really not feeling a whole lot of pressure coming into this, even personally."
McDonald (17-4) came up short in his bantamweight title shot against former champion Renan Barao in 2013 and has been inconsistent in his wins and losses ever since. "Mayday" was the recipient of four-fight/submission/knockout of the night bonuses and admittedly needed them financially due to his contract, which he had complained about prior to making the move to Bellator.
In Bellator, McDonald will find himself amongst top-level bantamweights like Eduardo "Dudu" Dantas And Darrian Caldwell.
"Mayday" went on to say how the UFC's bonus structure, which he did benefit from, is not the incentive many see it as; in fact, McDonald says that bonuses are used to coerce fighters in a manipulative way:
"With the UFC's bonus system and how it's structured, if you win and you get a bonus you're doing good, you're comfortable in life. If you don't win it, you're starving. A lot of the guys in the UFC are at that place and it's not a very good place to be," he explained.

"Now I'm with Bellator and it's not the way it is and I'm very happy about that. The bonus structure isn't applied here with Bellator and because of that the base payments can be a bit better.

"In the UFC, they used to use the bonuses against you, they used them like a gun to your head. They would say, 'We don't want to raise your contract because you're last fight was this or that' or, 'all you have to do is win some bonuses, if you win some bonuses you'll be fine.'

"It was used more like a weapon than a reward, and I'm honestly glad that I don't have to deal with that anymore."
Do you agree with "Mayday's" assessment of the UFC's bonus structure?