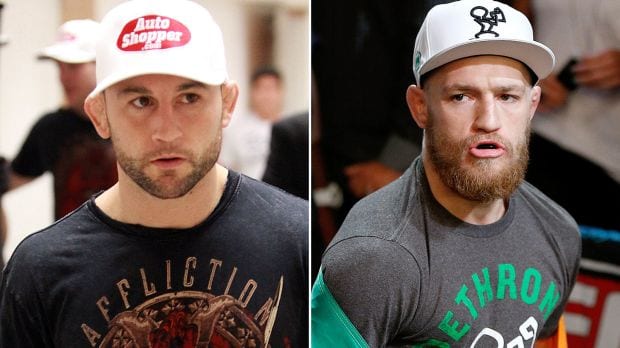 Newly minted UFC featherweight champion the "Notorious" Conor McGregor's next move is still up in the air as of now.
After shockingly knocking out former long-time boss Jose Aldo in just 13 seconds at UFC 194, McGregor seems to have options.
Should he stay at featherweight, former lightweight champion Frankie Edgar seems to be next in line. However, the Irishman could move up to 155-pounds where a massive showdown with champion Rafael dos Anjos would await.
According to UFC color commentator Joe Rogan, the "Notorious" one may be such a big star now a days that he may be able to just call his own shots as far as for what's next:
"Here's the question: Can they tell Conor who to fight now? Or is Conor so meteoric, is he so out of control, off the charts … What if Conor says, 'I want to be a promoter.' Co-promote in Croke Park. He almost (has that power)." Rogan said on a recent edition of his podcast (Via MMAFighting).
Rogan believes, however, that the only next logical step for McGregor is to face off with Edgar.
"The Answer" made the drop down to 145-pounds in 2013, losing a hard fought decision to Aldo. He has since rattled off five straight wins including three finishes and has undoubtedly earned his shot at the title.
While Rogan acknowledges that McGregor's future most likely looms at lightweight, he also noted that win over Edgar would cement the "Notorious" one's legacy:
"If I'm king of the world? I make the Frankie Edgar fight," Rogan continued. "I at least make an attempt to. I don't know how much influence (UFC) has over him, but I would say, 'Honestly, your future is probably at 155 pounds. You struggle to make 145 but your legacy will be complete if you beat Frankie Edgar.'"

If you're Conor McGregor, who are you eyeing next?