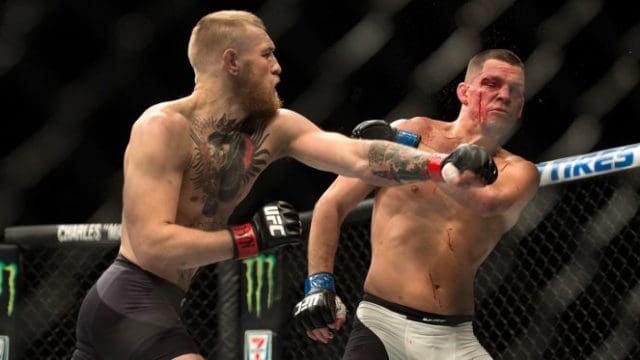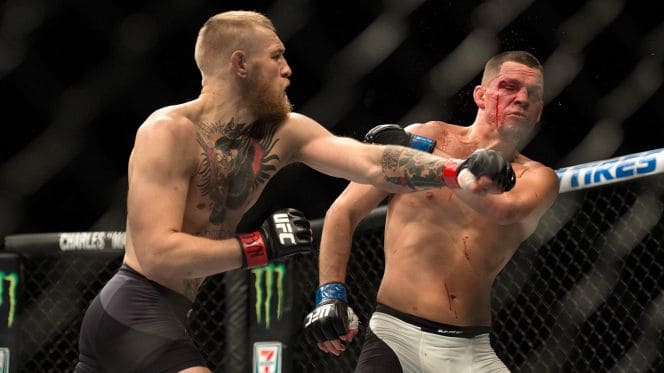 After shockingly being submitted by Nate Diaz in a welterweight bout at UFC 196 earlier this month, it was widely thought that outspoken featherweight champion Conor McGregor would drop back down to 145-pounds to defend his title at UFC 200.
However, recent reports have indicated that a rematch between McGregor and Diaz seems to be the frontrunner to headline July 9's blockbuster event from Las Vegas.
The Irishman's coach even said that an announcement could be made within the coming days.
If the two do end up going at it again, Gunnar Nelson, a teammate of McGregor's, is very confident that the "Notorious" one will fix his mistakes and pick the Stockton native apart:
"I think he will take his time and pick him apart a bit better," Nelson told Daily Star. "I think Diaz won't be able to get him down when Conor is on, and he reserves his energy and his balance is there."
While Nelson did note Diaz's unparalleled toughness, he also claimed that the Irish knockout artist should've finished the bout at UFC 196. With a few changes, "Gunni" sees McGregor getting the job done the second time around:
"I think the second (fight) Conor will pick him apart, but I think he'll take a little bit more time doing it," he continued. "Diaz is a tough guy and he's used to being in there, but he (McGregor) should've put him away. But I think he can if he takes his time."
While no official confirmation has been made, reports have stated that each man has verbally agreed to the bout.
Do you see a different outcome taking place in the rematch?
If you enjoyed this story, please share it on social media!