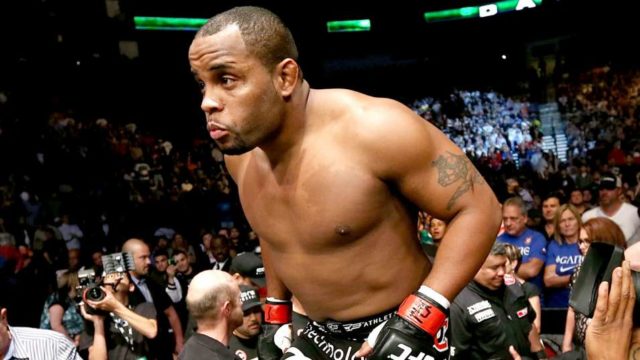 Daniel Cormier has made it no secret that he plans on ending his MMA career soon, but it may come a lot sooner than fans are expecting.
"DC" is gearing up to challenge Stipe Miocic for the UFC heavyweight title in the main event of UFC 226 on pay-per-view (PPV) this weekend (Sat. July 7, 2018). The current 205-pound champion has the opportunity to become just the second fighter in the promotion's history to hold two titles in separate weight classes simultaneously.
Should things not pan out Cormier's way, however, most would assume he simply drops back down to light heavyweight to defend his title. That's not what Bellator heavyweight Chael Sonnen had to say on the matter.
In a recent edition of Beyond the Fight podcast, Sonnen suggested he believes the MMA world will have seen the last of Cormier should he fall to Miocic in Las Vegas (quotes via Bloody Elbow):
"I'm not sure we see Daniel Cormier fight again," Sonnen said. "Interesting plot twist I just threw in there, isn't it? So, he's moved up to heavyweight. Let's say he succeeds and he wins, he would then be the heavyweight champion.

"I suspect that he would relinquish 205 pounds. So, if he wins and he's the heavyweight champion, I think that he would stick around and get that other fight in that he's been talking about he wants, whoever that would be against."
Sonnen also finds it hard to believe Cormier would drop back down to light heavyweight after having experienced the comfort of training for a fight at heavyweight. Aside from Jon Jones, whose UFC future is currently up-in-the-air due to issues with USADA, Sonnen doesn't see any fights at 205 pounds that would intrigue the former Olympian:
"(There are) not a lot of compelling fights for him at 205 pounds," Sonnen said. "That could change overnight with the insertion of Jon Jones, but I don't think Jon's gonna be back until next summer. That's a year away."

"To get to 205 pounds, you had to live a lifestyle with that goal in mind, and you gotta take your eye off the ball for seven months and go up to heavyweight, I don't know about returning to 205. And I don't know what the motivation would be."