Quinton Jackson Finishes Wanderlei Silva In Fourth Fight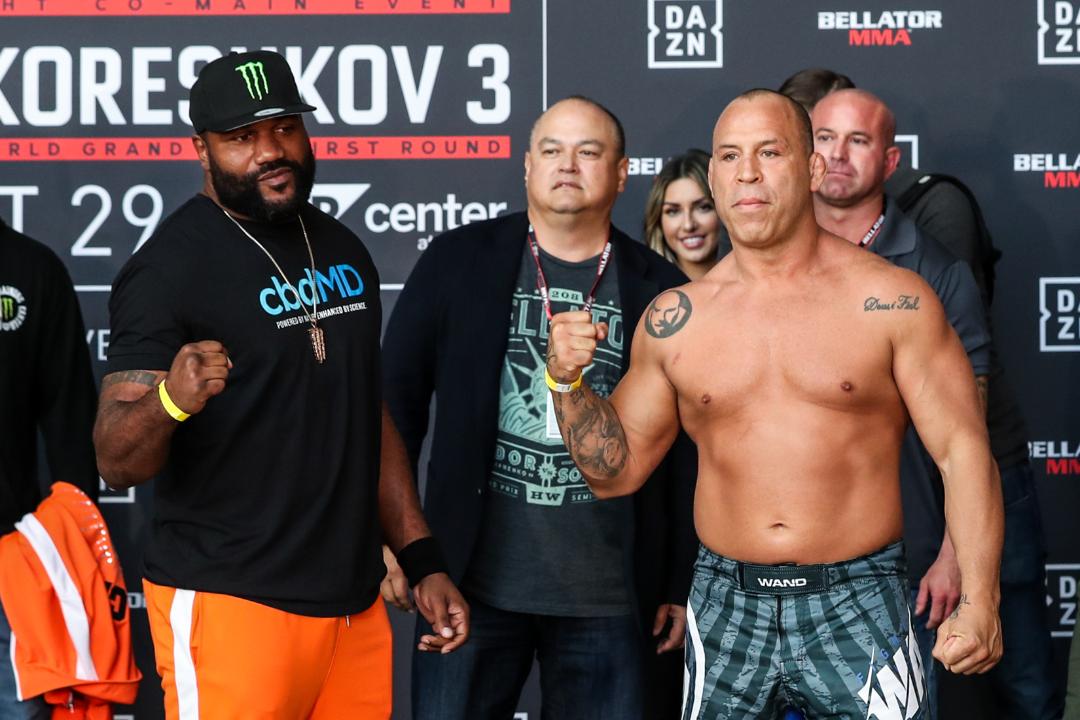 Quinton Jackson and Wanderlei Silva wanted to battle it out once again and it was granted by Bellator MMA President Scott Coker.
As seen in the co-main event of Bellator 206 that went down on Saturday night (September 29, 2018) at the SAP Center in San Jose, California on their new streaming service home, DAZN, Jackson defeated Silva in a heavyweight bout.
In round 1, Silva was cautious as he backs away pawing with the jab and eventually, Rampage connects and staggers Silva as he presses him against the cage. Rampage lands uppercut on the break. A big overhand from Silva gets telegraphed. Silva follows it with a head kick and looping hook that staggers Rampage. Silva attacks with another head kick leading to more clinch work from Rampage. Round one ends with some theatrics from Rampage asking to engage and Silva does it back.
Round two starts with a flurry from Silva leads to a crazy trading of bombs that Silva somehow survives. Rampage continues to back Silva up as he cracks Silva with a big shot that seemingly hurts him but Rampage clinches. The finish of the fight saw Jackson land a huge right hand that dropped Silva and then landed some strikes on the ground to end the fight.
Prior to this show, Silva and Jackson had faced off three times under two different promoters. By looking at the history books, Silva won the first two in the now-defunct PRIDE, while Jackson won the third in the UFC.

Jackson was recently active in the Bellator cage as he lost in the eight-man tournament quarterfinals by falling short to former title contender Chael Sonnen at Bellator 192. The former UFC light heavyweight champion Jackson has fought as a heavyweight for his past four bouts.
Silva returned to action from an extended layoff this past June but was defeated by Sonnen over three rounds on pay-per-view at Bellator NYC at Madison Square Garden. Before this fight against Sonnen, he had not competed since 2013, and with a long layoff like that, ring rust was no doubt a contributing factor in his mentality going into this fight.

Last year, the Viacom-owned promotion went in the direction of trying legitimate fights and no more "freak show" fights. At least for this event, the promotion went back to the more established names, which is not a bad idea as it will bring more eyeballs to their product.
Rampage Jackson def. Wanderlei Silva via TKO (punches) at 4:32 of R2