Poll: Who Should Conor McGregor Fight Next?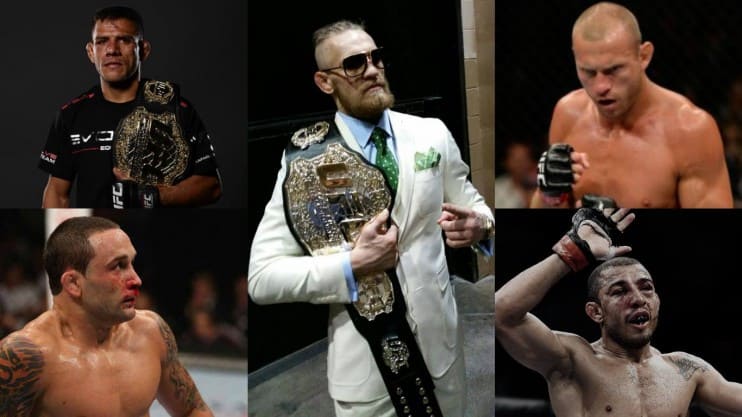 Now that the initial shock of Conor McGregor's impressive 13-second knockout win over Jose Aldo in the main event of last Saturday's (December 12, 2015) UFC 194 from the MGM Grand Garden Arena in Las Vegas, Nevada, has settled in, it's time for the promotion to decide what they're going to do with their golden boy next.
It's well known that surging featherweight Frankie Edgar is beyond deserving of a title shot following five straight wins capped off by a surprising first round knockout of Chad Mendes at last Friday's (December 11, 2015) The Ultimate Fighter (TUF) 22 Finale, but he's been passed over many times before, and there are some potentially more exciting fights available for McGregor.
Aldo understandably wants an instant rematch, but given the incredibly quick nature of his loss to McGregor, that might be a tough sell. The MMA community could also be extremely burnt out on Aldo/McGregor considering that the fight has been shoved down fans' throats for almost a full year following the most promotion a UFC fight has ever seen.
So then there's the potentially huge match-up between McGregor and the winner of next weekend's lightweight title fight between Rafael dos Anjos and Donald Cerrone at UFC on FOX 17 from Orlando, Florida. 'The Notorious has repeatedly teased a move up to lightweight, a division he won a title in Ireland's CWFC, and he planted the seeds of a rivalry with both Dos Anjos and Cerrone at the recent "GO BIG" press conference.
That match would most likely be the biggest draw on paper, and it's a fight that can't be denied in terms of overall buzz and media relevance. Who do you think 'The Notorious' should face in his next bout?