Legendary heavyweight Fedor Emelianenko recently set the mixed martial arts (MMA) world on its collective head when he revealed that he was coming back to the cage after being retired for three years.
Soon thereafter, the powerful but usually portly slugger was witnessed looking rather svelte and strong, perhaps signifying that he was taking his comeback quite seriously.
It appears that's definitely the case, as another photo of Fedor surfaced, this time of him presumably at a Russian gym, looking absolutely massive in a perceived effort to come back with a vengeance. Check it out courtesy of BJPenn.com: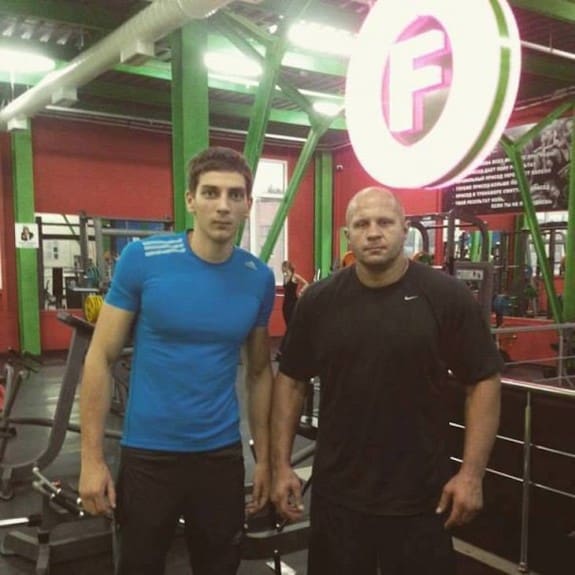 Emelianenko also recently confirmed that he had already begun negotiations with the UFC, a somewhat surprising development given that he and his M-1 Global management team had a long-lasting feud with Dana White that put the kibosh on any potential blowout bout with former champ Brock Lesnar in Dallas Cowboys Stadium.
But apparently bygones are bygones, and even though many feel the 38-year-old 'Last Emperor's' best chance in the UFC would be at 205, he appears to be going the opposite direction to add mass and contend with the heavyweights.
Will it pay off for the revered MMA legend, or will his efforts to get bigger prove futile in the deep waters of the octagon?