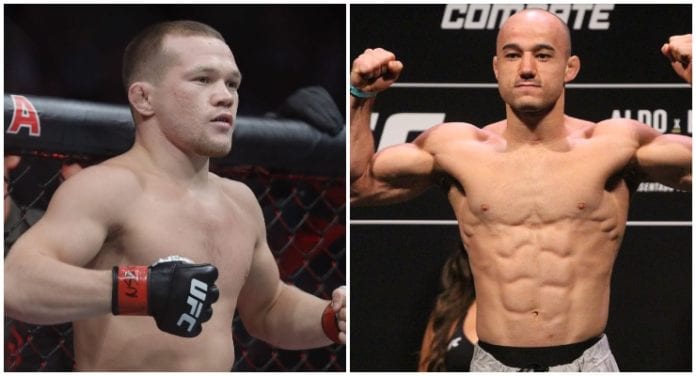 Russian bantamweight standout Petr Yan will face former 135lb title challenger Marlon Moraes at UFC Kazakhstan according to reports.
The promotions debut in the country has it's main event in Yan vs. Moraes per MMA Junkie. Although not official this pivotal clash at the top of the bantamweight division will likely decide who is next in line at 135lbs.
Both men will have been frustrated to see former featherweight king Jose Aldo get a shot at champion Henry Cejudo despite coming off consecutive losses. Moraes in particular as he was the last man to beat Aldo when the pair met in the divisional debut of 'Scarface' at UFC 245 in December.
Yan has voiced his displeasure at the situation after racking up six straight wins inside the octagon. Last time out he beat MMA legend Urijah Faber in impressive style earning a performance of the night bonus whilst also competing at UFC 245.
UFC Kazakhstan will go down in the country's capital city of Nur-Sultan. Previously known as Astana it was renamed in 2019 to honour long-time President Nursultan Nazarbayev.
Beyond this reported main event not much is known about who will join the card. So keep your eyes peeled to LowKickMMA for updates and news as it breaks.
Who wins when Petr Yan and Marlon Moraes meet at UFC Kazakhstan?