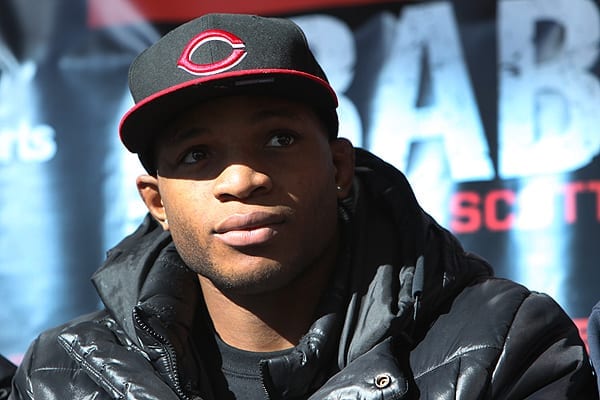 Former UFC welterweight Paul Daley has been granted a visa to fight in the U.S. once again…..
It's been a long road for veteran British welterweight Paul Daley; way back in 2009, "Semtex"entered the UFC with a 21-8-2 record, and looked to become a star in the promotion's welterweight division. Back-to-back knockouts of Dustin Hazelett and Martin Kampmann saw the (then) 27-year old thrown in to a contender match with Josh Koscheck.
Kos' wrestling proved to be too much for Daley, who was consequently cast out of the UFC for attacking the AKA product after the final bell. The sucker punch seemed to have marred what could have been a great career for "Semtex", even with the loss to Kos. """Semtex" has since gone on to fight under the Strikeforce, Bellator and K-1 banner. Competing six times in 2014 as a kickboxer, Daley has won five knockouts and one decision.
The British knockout artist was expected to return to fighting for Bellator, but visa issues meant that he could not enter the United States of America. News to the contrary was confirmed to MMAFighting.com, as the website revealed that Daley's visa issues have been worked through, and he is expecting an early 2015 return to Bellator MMA.
UFC president Dana White did hint at a possible UFC return for Daley earlier this year, but the visa issues soon halted those talks. "Semtex" has racked up 12 wins and 4 losses in MMA, and six straight kickboxing wins since his last UFC bout, is it time to give him another chance in the UFC?
It has been five years now, and given that Jon Jones and Daniel Cormier have been fighting in public, you could call it water under the bridge, right? Either way, whether he signs for the UFC or not, it looks like Daley will be brawling in America once again.
Follow @Rorylowkick

Follow @LowKick_MMA

Tweet