Coming off her runner-up efforts on Dancing With The Stars (DWTS), No. 10-ranked UFC women's strawweight competitor Paige VanZant is set to make her return to the UFC's Octagon.
During a recent media scrum, courtesy of MMA Junkie, VanZant talked about her experience on DWTS and also mentioned that UFC featherweight champion Conor McGregor's recent record setting fight purse for UFC 202 is hopefully a good sign for bigger paychecks to come for all fighters:
"Hopefully (McGregor's purse) means us other fighters are going to get a little bit bigger paychecks," VanZant said.
"Definitely going through 'Dancing With the Stars,' I got to see what other athletes out there make, and I was like, 'Hey, I don't make that much money.'
But I still feel blessed to be part of the UFC. They pay me better than any other job I've had, so I feel blessed. I just took a short break and went to 'Dancing With The Stars,'" VanZant said.
"A lot of fighters have longer breaks than I do and they don't get to do an experience like that or (have) a huge blessing like that. I just felt like hopefully 'Dancing With the Stars' brought a few new fans over that will come watch me fight on Saturday."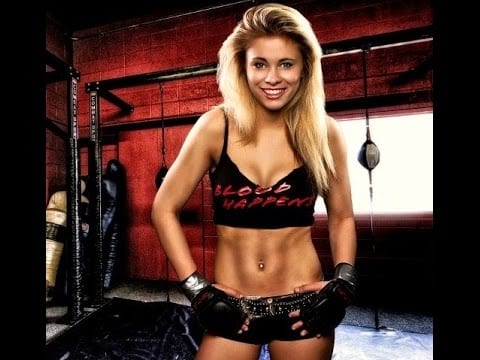 VanZant is going into her first mixed martial arts (MMA) contest in nearly eight-months since suffering a fifth round submission loss to Rose Namajunas at UFC Fight Night 80 this past December, and will take on a physically larger Bec Rawlings who is riding a two-fight win streak.
When asked if she believes the size difference will be a big issue come fight night, VanZant was adamant that she has dealt with plenty of opponents who were much larger than her prior to her days in the UFC:
"I don't think that's going to be an issue," VanZant said. "I fought really big fighters. Felice Herrig was definitely a bigger opponent than me.
Some of my other fights that weren't with the UFC, I've fought people that were much, much bigger than me. I train with all guys that were fighting in the 125-(pound) division. I don't have to change anything about my camp."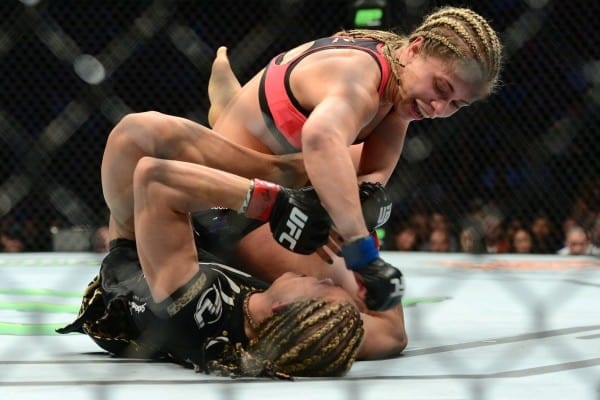 '12 Gauge' also credited her time on DWTS to be a big help with recovering from minor injuries that she would typically power through camp with, and has also had plenty of time to improve on her technique:
"I've definitely improved a lot with the technique and the thing with combat sports is, when you don't give yourself those breaks you're constantly putting wear and tear on your body," VanZant said.
"Luckily, I'm very young and I can recover and bounce back quickly. But having those few months off with 'Dancing With the Stars,' I was able to heal minor injuries I was pushing through fight camp with. Now I didn't have to deal with those."
VanZant will meet Rawlings on the main card of UFC on FOX 21 live from the Rogers Arena in Vancouver, Canada on August 27, 2016.