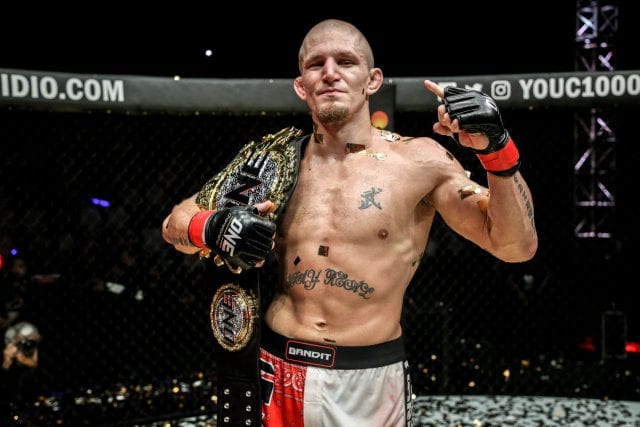 The ONE Championship welterweight strap has a new owner.
The bout which was the main event of ONE: Warrior's Dream took place in Jakarta, Indonesia inside the Stadium Istora.
Zebaztian Kadestam claimed the vacant title by stopping Tyler McGuire at the 4:32 mark of the fifth round. A swinging right from Kadestam dropped the American and the Swede then followed up with a knee to seal the deal.
It was a memorable end to a bout that never really got out of first gear. Coming into the match, the conventional wisdom was that McGuire would need to implement his submission game to nullify Kadestam's superior striking. McGuire, who up until tonight had never suffered a loss, went looking for a takedown almost immediately but found Kadestam far more challenging to control than his previous opponents.
More than once in the early stages of the bout, McGuire took Kadestam to the ground, but once there was unable to pose any serious threat to the Swede. This was Kadestam's second tilt at the title after his first ended in a second-round loss to Ben Askren.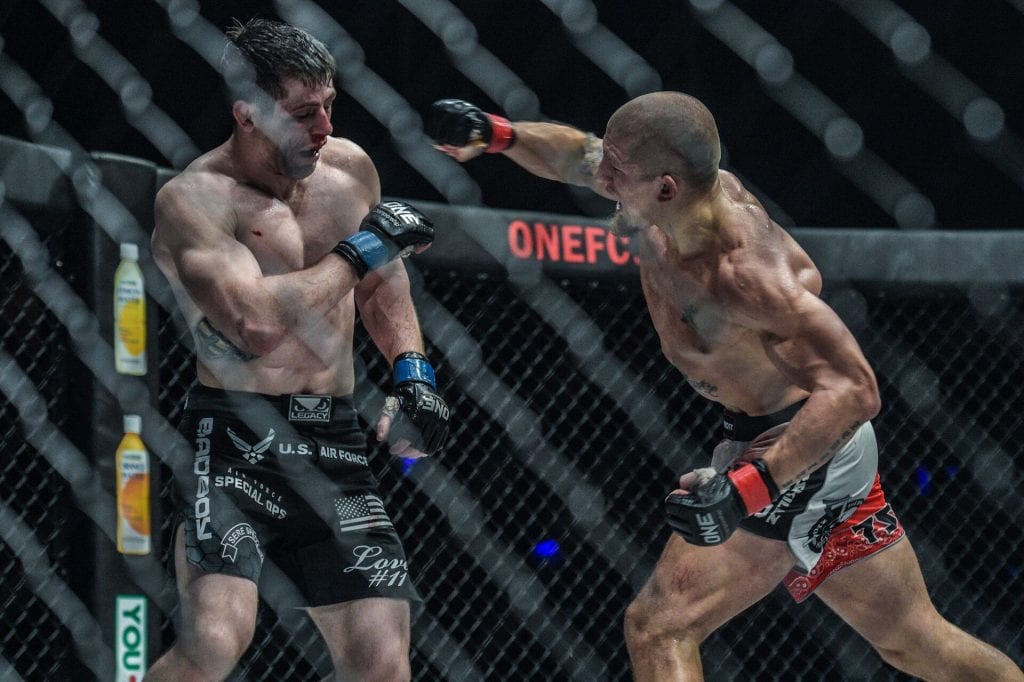 Kadestam mentioned in the build to this bout that the defeat to Askren had been a major learning experience for him. From tonight's performance, it was obvious that he had taken on board the lessons he had learned and looked relaxed and confident throughout the entirety of the bout.
As the rounds progressed, McGuire's face began wearing the impact of a repeated diet of jabs, hooks, and crosses. By the third round, it was apparent that the American's energy levels had started to dip, but there was still no letup from McGuire who never showed any signs of quit in the fight.
Kadestam seemed to be enjoying himself as the contest moved into the later stages, showboating and playing to the crowd each time he avoided McGuire's strikes.
The novelty began to wear off after the third and fourth time. Kadestam never looked in any real danger of being taken to deep waters but nor did he seem to eager to press the action and make a statement win.
Kadestam finished the bout in style and looked capable of switching gears, so it will be interesting to see who he takes on in his first title defense. If Kadestam gets paired with a striker with the ability to pressure him and force him out of his comfort zone, fans could be in for some real fireworks.
Holzken Lives Up To Hype
Nieky Holzken arrived in ONE with a lot of hype and expectation swirling around him. The former GLORY welterweight champion is widely seen as one of the best kickboxers of his generation. The fact he is also currently ranked one of the world's top super middleweight boxers meant that fans were ready and waiting to see the Dutchman put on a show.
The 34-year-old was paired with Brazilian Cosmo Alexandre for his ONE Super Series debut.
The two had previously met eight years ago in Amsterdam with Holzken claiming a majority decision win. However, right from the outset, it was apparent that the judge's scorecards would not be a required in their rematch.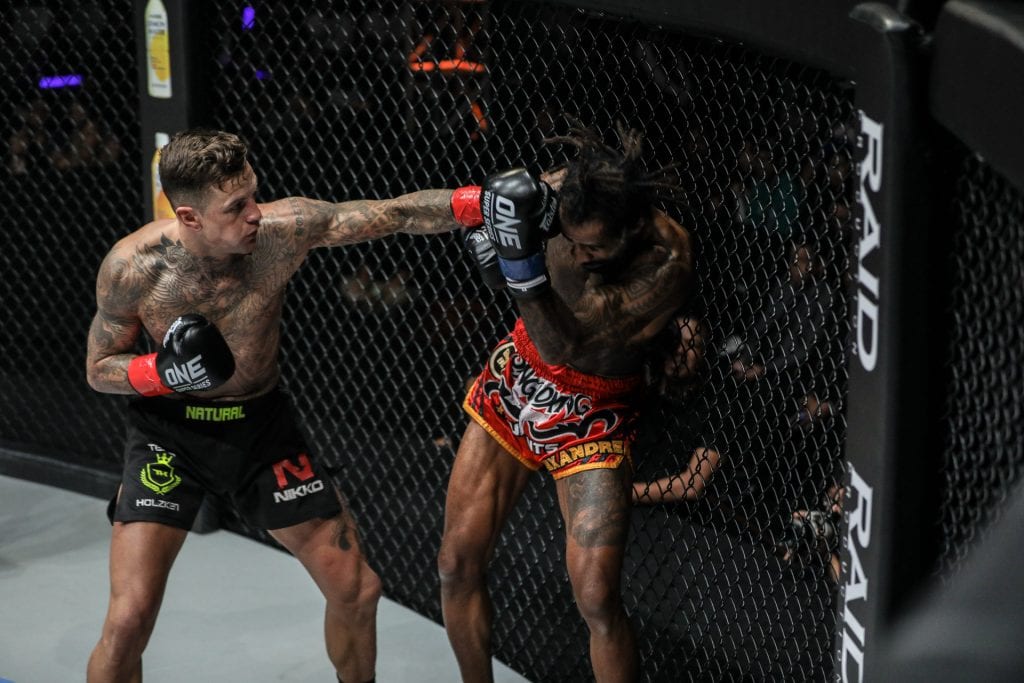 Holzken went to work almost as soon as the first round started, ending the opening stanza with two knockdowns to his credit.
The Dutchman appeared to on a different level to Alexandre, which is an impressive feat considering the Brazilian is a former Lion Fight Promotions champion.
As Holzken began warming to his task, it seemed to be only a matter of time before the stoppage would come. When it did, it came through the hands of Holzken who delivered a powerful straight right followed by a flush-landing uppercut to end the contest.
Lumban Gaol Makes Case For Title Shot
In the night's other bouts, the highlight for the local crowd was seeing Priscilla Lumban Gaol achieve her fifth victory of the year. The Indonesian atomweight has had remarkable 2018, with ONE: Warrior's Dream being her sixth event of the year.
Lumban Gaol comfortable outpointed Angelie Sabanal and is arguably the divisions best stand-up technician. She appears to have filled in the gaps in her grappling game that were exposed in her July loss to Jihin Radzuan and must now be considered one of the top contenders for a shot at the atomweight title.
Next week, the promotion travels to the Philippines for ONE's penultimate event of the year in ONE: Conquest of Champions.
ONE: WARRIOR'S DREAM Full Results:
Main Card:
Zebaztian Kadestam def. Tyler McGuire via fifth-round knockout
Nieky Holzken def. Cosmo Alexandre via second-round knockout
Priscilla Hertati Lumban Gaol def. Angelie Sabanal via unanimous decision
Hayato Suzuki def. Pongsiri Mitsatit via first-round submission
Lerdsila Phuket Top Team def. Sok Thy via unanimous decision
Anthony Engelen def. Jimmy Yabo via the first-round submission
Elipitua Siregar def. Muhammad Imran via second-round submission
Egi Rozten def. Eddey Kalai via first-round KO
Prelims:
Dae Hwan Kim def. Zhao Zhi Kang via unanimous decision
Tatsumitsu Wada def. Eugene Toquero via first-round submission
Adrian Mattheis def. Aziz Calim via second-round submission
Brown Pinas def. Yohann Fairtex Drai via second-round knockout
Bruno Pucci def. Xie Chao via first-round submission
Dwi Ani Retno Wulan def. Putri Padmi via unanimous decision
If you enjoyed this story, please share it on social media!