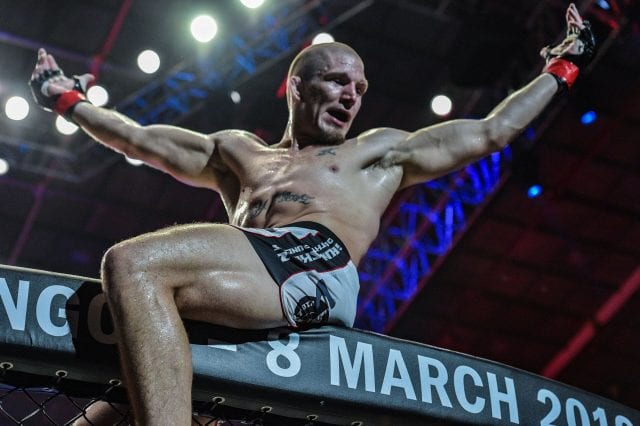 At today's ONE: Reign Of Valor in Yangon, Myanmar, ONE Welterweight Champion Zebaztian Kadestam successfully retained his title. The Swede defeated Kazakhstan's Georgiy Kichigin via second-round TKO to record his first title defense.
A crashing elbow to the head of Kichigin in the final seconds of the second frame rocked the challenger, who up until that point was looking impressive. However, despite walking back to his corner and talking with his trainers when the bell for the third sounded, the Kazakh showed no desire to leave his stool.
It will be interesting to find out if there was some unseen injury that made Kichigin decide to throw in the towel. The shot that caused the stoppage was heavy but it did not appear to have caused enough damage to stop the contest.
Not that Kadestam will particularly care. In the post-fight interview, the 28-year-old was open about the troubles he had in camp during the build-up for this bout. The champion did look out of sorts in the opening exchanges. Up until that elbow, Kichigin appeared to be rising.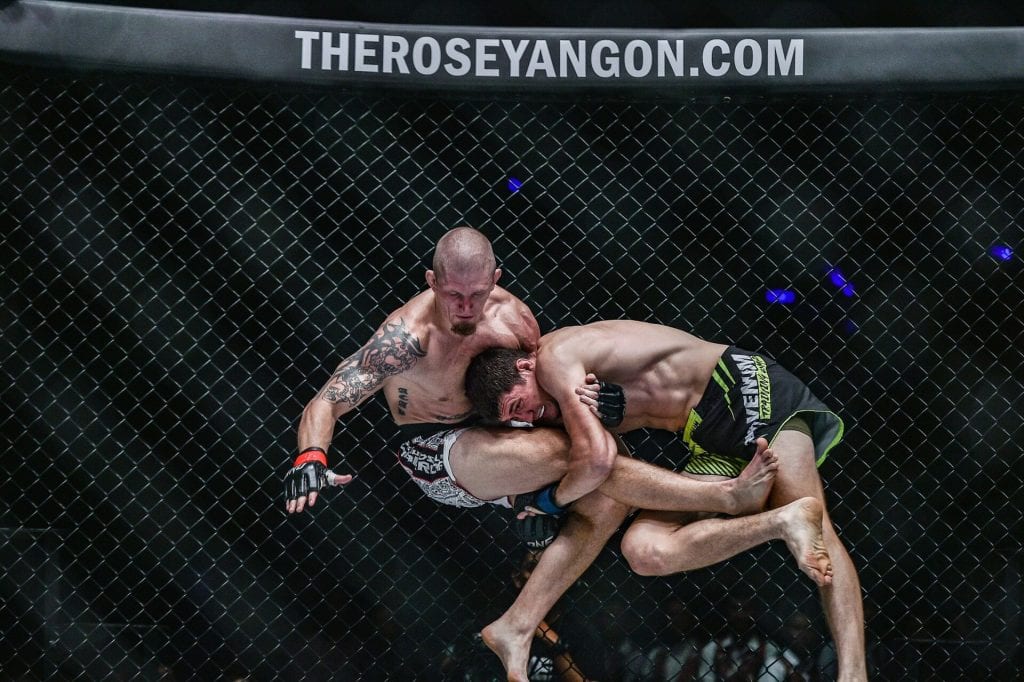 Kichigin's submission skills lived up the hype, and he seemed to be wearing Kadestam down with his suffocating ground game. The 30-year-old was also having success on his feet, sending a number of clean straight shots to the head of Kadestam.
In the end, the champion showed heart and did what he needed to do to get the win. Kadestam will now sit back, survey the welterweight landscape and wait for his next challenger to put their hand up.
Sage Northcutt will be making his debut on May 17. The Americian seems a lock in for a title challenge if he can record a couple of victories.
Catalan Makes Case For Shot At Strawweight Title
Rene Catalan's first-round demolition of former strawweight champion Yoshitaka Naito has put him pole position for a shot at the strawweight title
The Filipino became the first person since 2012 to stop time the Japanese grappling dynamo. Coming into this bout, the thinking was that Catalan needed to avoid being taken to the ground to have any chance of winning.Yet it was Naito's myopic search for a submission at all costs, that ended up working in the Filipino's favor.
The former champion got the early takedown he wanted after locking in a firm hold around the legs of Catalan. He then went to work looking for submission. However, the Wushu world champion was given free use of his hands. which he immediately turned to his advantage. The 40-year-old consistently created pockets of space which allowed him to deliver a steady diet of headshots to Naito.
Natio's attempt to grit these attacks out proved unwise. With 30 seconds left in the round Catalan's shots become too much for the Japanese fighter who wilted under the drumbeat of punches.
The victory extends Catalan's winning streak to six. It would seem only fair for the veteran's next fight to be for the title.
Hometown Heroes Deliver
The home crowd went home happy today after all three local Myanmar fighters recorded wins.
In the co-main event, Phoe Thaw demonstrated a vastly improved ground game against Yohan Mulia Legowo. The Indonesian was able to take the fight to the ground early on but was unable to put Phoe Thaw in any serious danger.
There were moments where it looked like Phoe Thaw was about to be dragged into deep waters, but the former Lethwei fighter escaped these situations without too much difficulty.
At the tail end of the first round, he managed to get back to standing position before throwing a barrage of punches at the grounded Legowo.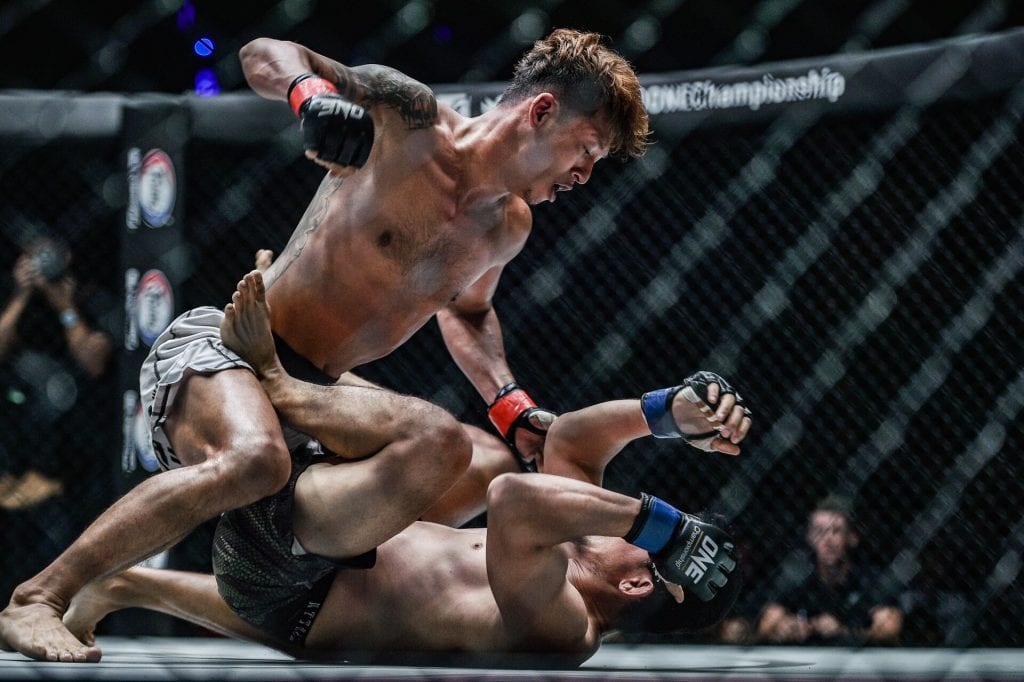 The referee stepped in once it became clear Legowo could no safely longer defend himself.
Phoe Thaw will still need time to upskill his grappling if he wants to hang with the elite of the division, but he appears to be on the right path.
Earlier in the night, Bozhena Antoniyar returned to the winner's circle with a stoppage win over Audreylaura Boniface while Tial Thang record a unanimous decision on debut.

ONE: Reign Of Valor Full Results:
Zebaztian Kadestam defeats Georgiy Kichigin via TKO
Phoe Thaw defeated Yohan Mulia Legowo via round-one TKO
Mauro Cerilli defeated Alain Ngalani via round-one TKO
Rene Catalan defeated Yoshitaka Naito by first-round TKO
Gurdarshan Mangat defeated Toni Tauru via third-round knockout
Petchmorakot Petchyindee Academy defeated Kenta Yamada via unanimous decision
Tial Thang defeated Rin Saroth via unanimous decision
Enriko Kehl defeats Liam Nolan via second-round knockout
Prelims:
Tarik Khbabez defeated Andrei Stoica via
unanimous decision
Lin Heqin submits Jomary Torres first-round submission
Chen Rui defeated Roman Alvarez via second-round TKO
Bozhena Antoniyar defeated Audreylaura Boniface via second-round TKO
Rui Botelho defeated Yuta Watanabe via unanimous decision
Kohei Kodera defeated Kenny Tse via unanimous decision
If you enjoyed this story, please share it on social media!