20-year old UFC lightweight prospect Sage Northcutt entered the promotion in 2015 on the back of plenty of hype. After being featured on Dana White's 'Looking for a fight,' 'Super' Sage debuted at UFC 192 against Francisco Trevino. His arrival in the UFC was marked with a dominant TKO of Trevino that October night in Houston, Texas and came during a time that was described by fans as 'the cash cow hunt' for the promotion.
Others would just call it looking for marketable talent, as is the case in all sports now days. Northcutt is young, talented, flashy and of course ripped beyond belief, so it was unlikely the promotion would be throwing him to the wolves any time soon, especially considering he'd only had six professional fights. On to UFC Fight Night 80 in December.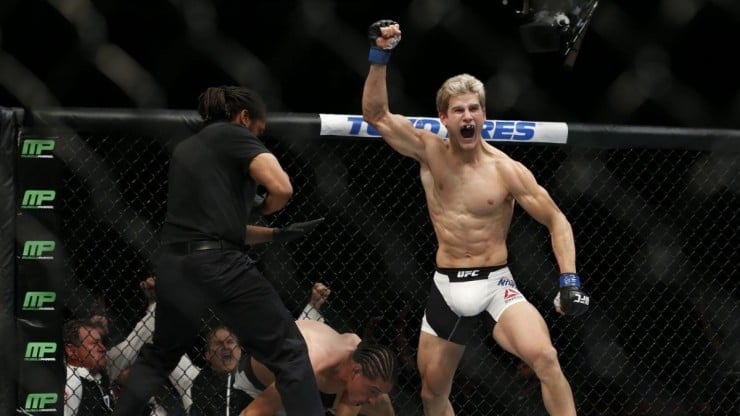 Northcutt faced Cody Pfister who, although more experienced as a pro, fell to the younger and much more athletic fighter by submission. UFC on FOX 18 was the next station in the whistle stop tour of Northcutt's rise, marking the third time he'd been booked for action in just four months. He was starting to gain notoriety, not least from his fellow fighters as being somewhat of a 'golden boy' in the promotion. That said, he was scheduled to face undefeated (11-0) Andrew Holbrook on the January 30 card, in what would have been his biggest test to date.
As it turned out the fight which took place on the main card of the Rumble vs. Bader headlined event was indeed 'Super' Sage's toughest dance, and one he'd come out of on the wrong side.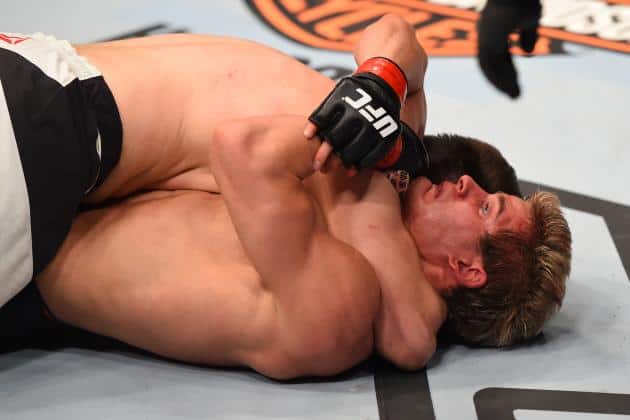 Holbrook pulled out of the lightweight contest with Northcutt and was replaced by Bryan Barberena. The fight was bumped up a weight class to welterweight and on just eight days notice Barberena temporarily halted the surge of Sage Northcutt with a slick von flue choke submission win.
Much like Ronda Rousey and (soon to be) Conor McGregor, Northcutt was subject to a wide range of criticisms, mostly in the form of memes and gifs that spread across the MMA forums.
It's not only other UFC fighters and fans who have something to say about Northcutt though, as you'll see on page 2…
continue…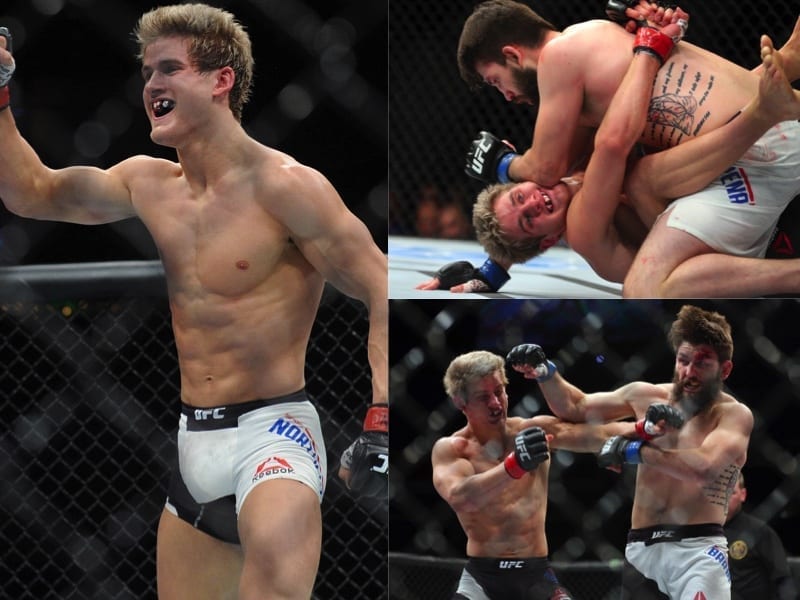 Sage Northcutt appears to have stopped by Gracie Barra Westchase in Texas this week to brush up on hi striking skills and go a few rounds in the sparring. By all accounts, it did not go too well. He had been training with Muay Thai champion Ilya Grad during the session, and laced up the gloves for a sparring scrap when his Dad intervened.
Here's Dan 'Hangman' Hooker with the story:

Northcutt's father has trained his son since a very early age, but is he actually hindering Sage's future in MMA with these antics? Northcutt is booked in to face Enrique Martin (???) at UFC 200, but with training sessions being cut short by Daddy, could he be in for another upset loss?