Morgan Charriere folds Manolo Zecchini with stunning body kick KO in home town win – UFC Paris Highlights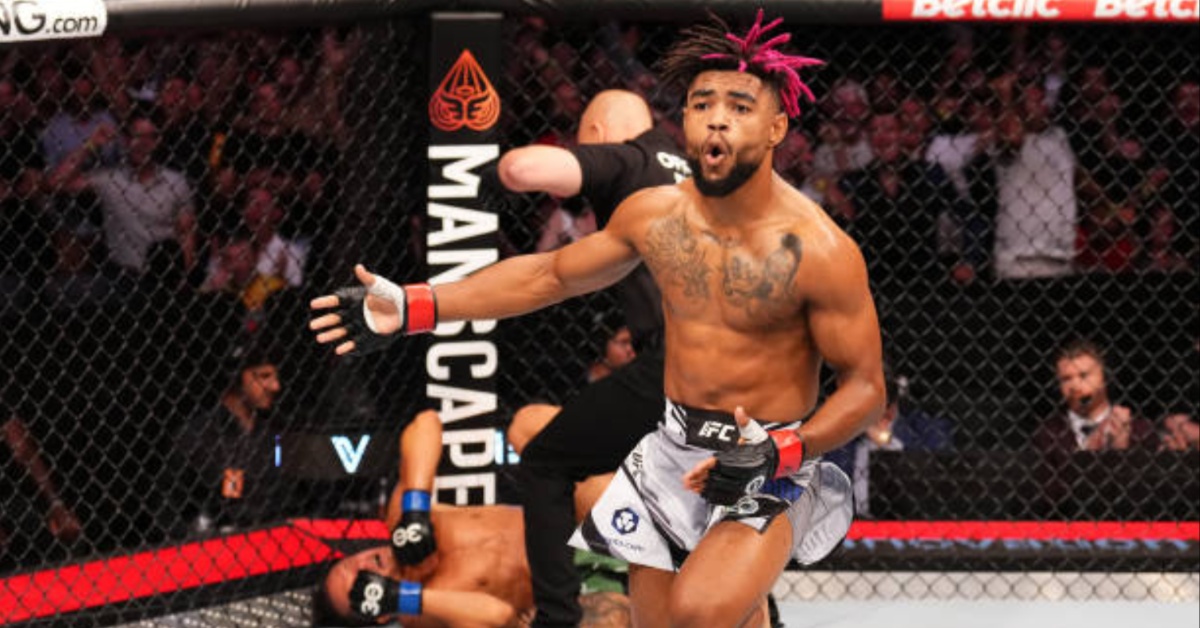 Former undisputed Cage Warriors featherweight champion, Morgan Charriere has landed in the Octagon with aplomb — on home soil to boot, stopping Italian opponent, Manolo Zecchini in the opening round of their UFC Paris main card opener, with a vicious front kick to the body, lodging a KO victory.
Charriere, a stern fan-favorite in his native France, made his long-anticipated Octagon debut tonight in the French capital, booking a bow against Italian contender, Zecchini, as the pair opened the main card in Paris.
Showing off his vast striking ability, the highly-touted Charriere — who brought his elites and partisan crowd faithful behind him to the Accor Arena, kicked off proceedings of a six-fight main card with a stunning KO win over Zecchini.
Laying down some good body work in the opening minutes, Charreire then found the target with a gut-wrenching front kick to the body, folding Zecchini over before following up with another round kick attempt, landing a stunning KO win to satisfy the racuous home town crowd.
Below, catch the highlights from Morgan Charriere's debut win at UFC Paris tonight