UFC lightweights Michael Johnson and Dustin Poirier were on the main stage in Hidalgo last night. Heading in to UFC Fight Night 94, their 155-pound clash was all about securing a future in the division. Coming in to the clash against Johnson, Poirier was red-hot with four straight wins. 'The Menace' was riding a two fight losing streak, and needed a victory badly. Although 'Diamond' had looked lethal in his most recent wins, he met a version of Johnson that many have come to fear.
The Blackzilian wrestler-turned-striker came out with fire in his hands. Poirier was helpless to stop the onslaught that lasted just 95 seconds, ending in a brutal two-piece knockout. Johnson returned to form and snatched a much-needed victory of 'Diamond,' and also wasted no time in getting his voice heard.
The Menace Is Back
Arguably looking better than ever, Michael Johnson wanted to capitalize on his time in the limelight. Speaking with FOX Sports after his win over Dustin Poirier, 'The Menace' said he is ready for that Conor McGregor money.
"I'm just coming in here just showing people that I'm serious in this division. Conor McGregor and Nate Diaz getting paid that money and they're out here scrapping and having a sparring match," Johnson shouted. "I come to finish fights. I come for the kill. Pay me, baby, what's up?"
Take another look at that nasty finish Johnson scored over Poirier, and hear his apology to his opponent for his actions after the KO:
"I had to apologize to Dustin afterwards for what I did. It was an emotional week,"
During a backstage interview with the UFC cameras, Johnson further explained his actions during and after the fight:
"I wanted to go five rounds, but that's just what happens when you land with those sort of shots and your opponent can't take it. I felt the first punch land, and I think he was out already from the hook. I saw him drop, and I wasn't going to stop in that situation. I'm out for the kill, out for blood. This is what I do when I'm healthy, there's no one that can stop me."
"I just felt disrespected. I showed him the utmost respect during all my interviews, but he said some things that got me mad. He said I was walking around like I was some big shot, but it was an emotional thing, I'm better than that."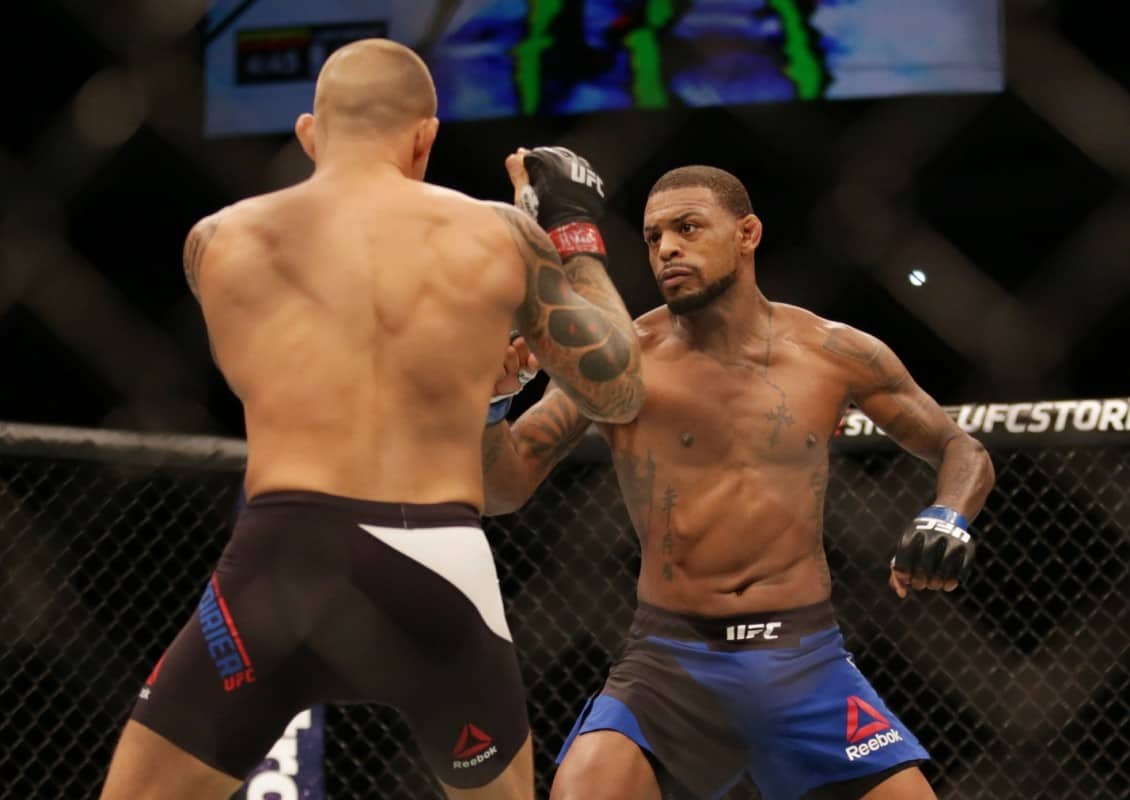 If you enjoyed this story, please share it on social media!