It was confirmed earlier today by UFC President Dana White that former two-division UFC champion Conor McGregor (22-6) and former three-time Bellator lightweight champion Michael Chandler (23-8) have been selected to coach The Ultimate Fighter 31 opposing one another.
The show is set to air on Tuesday, May 30, 2023, and is to be finalized on Tuesday, August 15, 2023, with McGregor and Chandler to face off at a to-be-determined PPV event shortly thereafter.
They will compete at either 155 lbs or 170 lbs, though that has also not yet been determined.
Immediately following White's announcement, Chandler reacted to the news via his Twitter account:
"Bam, it's finally announced. The cat is out (of) the bag. Team Chandler vs. Team McGregor coaching The Ultimate Fighter. (I'm) Heading to Vegas here very soon to film in the same vicinity, the same city, as my future opponent later on this year, Conor McGregor.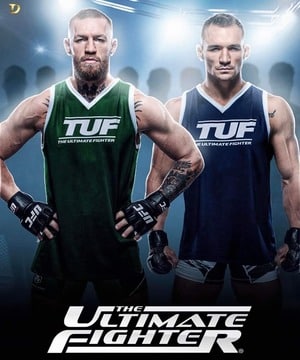 "My team versus his team, the competition starts right now ushering in these young men or women. Imparting my wisdom upon them and every single fight matters because I am going to win this competition first of all and we are going to make the dreams come true of one of these young athletes to get signed by the UFC and get a UFC contract. Can't wait! Catch it all on ESPN this summer. God bless, I'll see you at the top!"
Following a near three-year absence from The Ultimate Fighter, the UFC brought the show back in 2021 with UFC featherweight champion Alexander Volkanovski and Brian Ortega as coaches, before bringing it back once again with UFC bantamweight champions Julianna Pena and Amanda Nunes as coaches.
Neither of those seasons garnered much interest, but this one? Man this one's going to be huge!
Who's team wins, team Chandler, or team McGregor?
And a better question yet, who wins this fight between former champions, Michael Chandler or Conor McGregor?
If you enjoyed this piece, feel free to share it on social media!