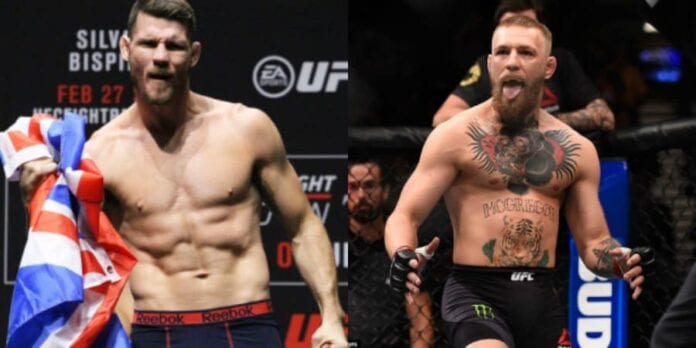 Shortly after being introduced as the newest member of the UFC Hall of Fame, Michael Bisping jokes about coming out of retirement after Conor McGregor's tweet.
Hey guys quick announcement, I've decided to retire from the sport formally known as "Mixed Martial Art" today.
I wish all my old colleagues well going forward in competition.
I now join my former partners on this venture, already in retirement.
Proper Pina Coladas on me fellas!

— Conor McGregor (@TheNotoriousMMA) March 26, 2019
Bisping's tweet came after McGregor shared a bizarre post that indicated that the Irish superstar would be calling it a career as it relates to MMA.
I've come out of retirement.

— michael (@bisping) March 26, 2019
"The Count" is, of course, joking. Nonetheless, you have to appreciate the Brit's humor. Bisping will be enshrined in the UFC's Hall of Fame this year after a career that spanned some fourteen years and he culminated it with middleweight gold.
What about McGregor? As most people thought the Irishman was kidding about his retirement when he sent that tweet last night, much like he did in 2016, much has changed overnight.