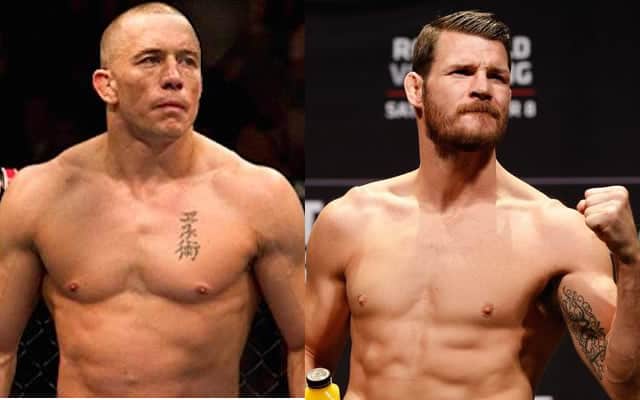 Former longtime UFC welterweight champion Georges St. Pierre hasn't competed since 2013 when he vacated his 170-pound title, but he announced a few months ago that he was finally ready to return to the cage, and it seemed as if UFC 206, which is slated to take place Dec. 10 from St. Pierre's home of Canada, was a likely landing spot.
St. Pierre, however, has since announced that he was a free agent, a claim the UFC quickly disputed, making it appear as if negotiations have hit a rough patch. UFC President Dana White has also continued to say that "Rush" doesn't want to fight.
All signs have pointed to UFC 206 going on without the Canadian star, but perhaps there remains a glimpse of hope, as rumors have been swirling lately that a bout between GSP and reigning middleweight champ Michael Bisping could be in the works for the card.
"The Count", who just defended his title for the first time against Dan Henderson at Oct. 8's UFC 204, initially denied reports that he could potentially be making a quick turnaround and be fighting at UFC 206, but he took to his official Twitter account last night urging St. Pierre to 'sign the papers':
@GeorgesStPierre, we all want more money. But let's go,sign the papers.Give the people of Toronto what they want, be a hero! Let's go champ!

— michael (@bisping) October 26, 2016

Bisping then said that he has already agreed to the fight:
@moneyismatt @daStockguy23 I verbally agreed

— michael (@bisping) October 26, 2016

Stay tuned to LowKickMMA as more news on this potentially blockbuster fight emerges.