UFC featherweight champ Max Holloway will return to the Octagon amid much uncertainty when he meets Brian Ortega at this weekend's (Sat., December 8, 2018) UFC 231 from Scotiabank Arena in Toronto, Ontario, Canada. With four days left until the anticipated bout, it's time Holloway sounds off on his recent neurological issues.
Holloway was scheduled to meet Ortega in the co-main of July's UFC 226, but some concerning 'concussion-like' symptoms arose during fight week that forced out of the bout. 'Blessed' exhibited lethargy and slowed speech during pre-fight interviews. It was his third withdrawal of a chaotic year for the 145-pound kingpin. He and his team underwent a full battery of medical tests, yet the true cause of his episodes remains unknown.
It's a dynamic that has Ortega skeptical the week of their second attempt to fight. And while Holloway said he wouldn't answer health-related questions to Ariel Helwani, he did open up a bit about them on this week's The MMA Hour. The champ claims he passed all the tests. While the investigation is pending, he stated it wasn't as serious as initially thought:
"We don't know. We took the tests [for what] they thought it was. Like I said before, we took all the testing, we passed all the testing, and [all of the results] came back looking great, so at the end of the day, we'll see. I've still got an ongoing private investigation with trying to figure out what's going on, me and my team, because we're still trying to figure it out.

"But at the end of the day, it's not the big things that they thought. So right now I can't comment too much on it because we've still got the investigation going on, but that's it."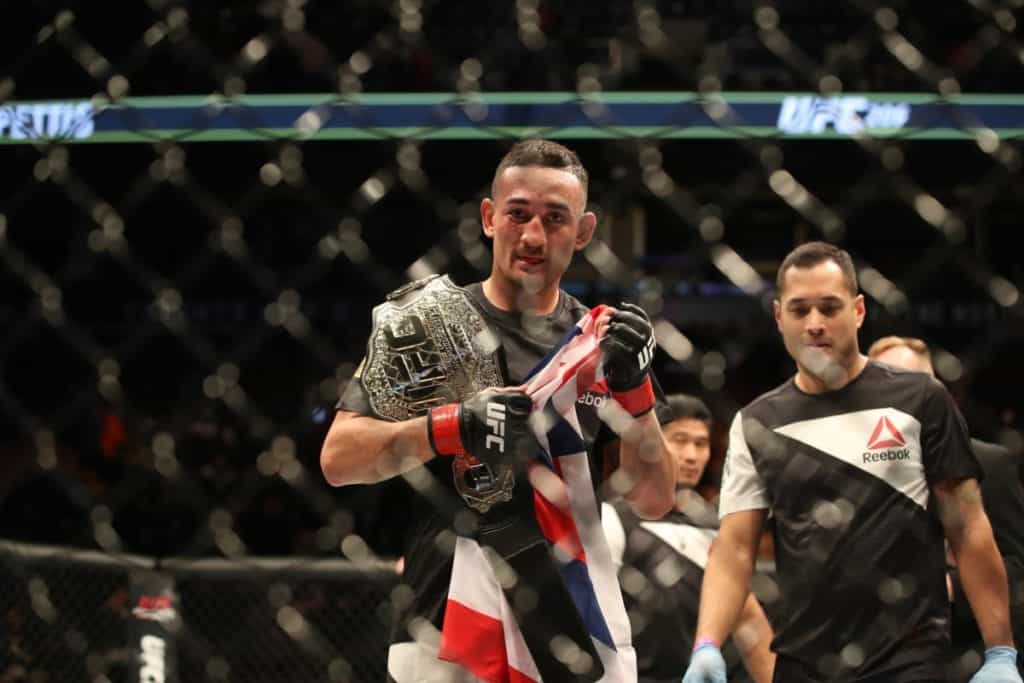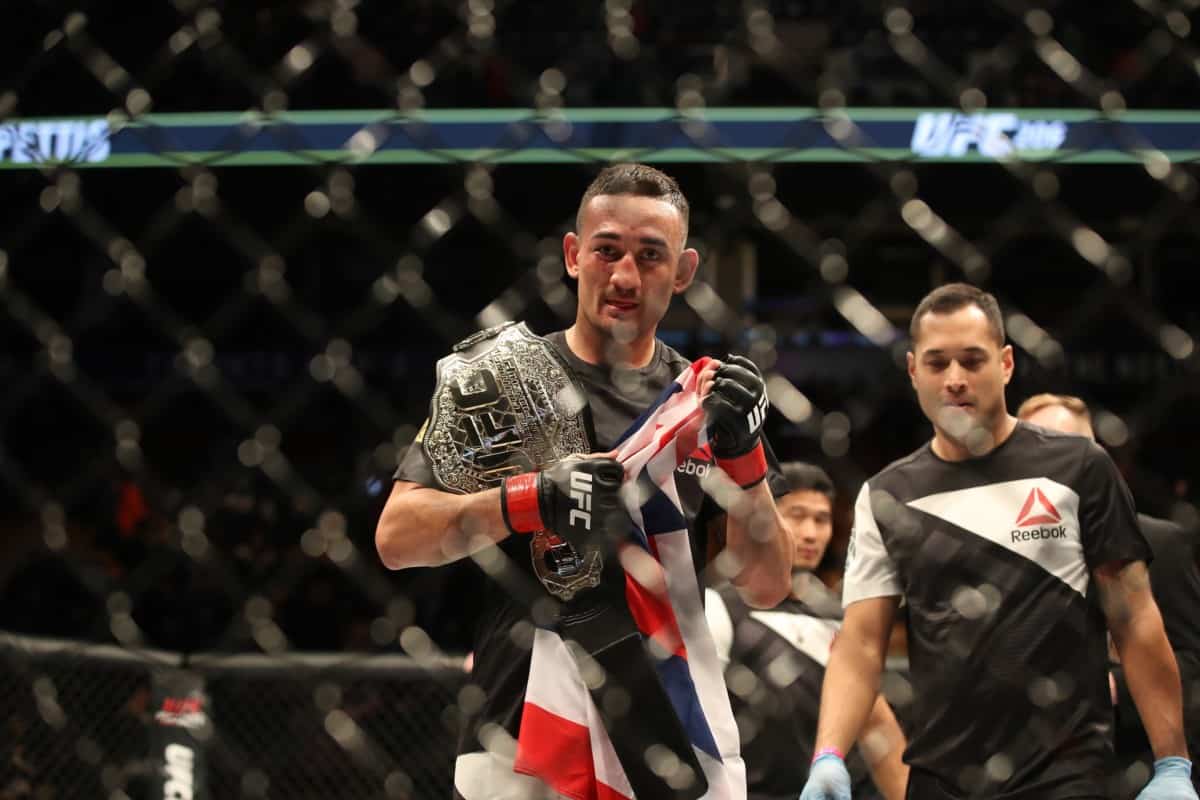 Shrouded In Secrecy
The mere fact that the issues which forced Holloway out of an alarming third fight of the year understandably has Ortega and everyone else uneasy before this Saturday. Perhaps they're dreading more of the action on Friday morning, actually, as Holloway will have to make weight.
He's had his issues making 145 pounds and has also teased a move up to lightweight in the near future. Ortega thinks his huge cut may trigger those problems. While many may doubt his ability to return to his 2017 form, Holloway denies all of that. To him, it's been one of his best training camps ever.
He said his once-surging career is just in a pit stop. He'll show them why it's time to jump back on the train this week:
"Man, I wish I could let you guys into my camp, but ninjas move in silence. This camp has been one of the greatest ones ever. I've been breaking numbers, doing a lot of amazing stuff, just fighting a lot of people, so I can't wait. Man, I just can't wait for Dec. 8 and to show you guys what I've been working hard for.

"People keep sleeping — it's time to wake them up again and let them know that the 'Blessed' era is still in full effect, and jump on the 'Blessed' train now. The 'Blessed' express, we're at the pit stop right now, we're waiting for you guys to all get inside. It's better to be sitting down inside than chasing us, because it's a really fast train, so don't be one of those guys jogging behind it."
A Champ's Perspective
Once praised as a wise-beyond-his-years champ, there's no denying his future was a bit uncertain this year. But Holloway is back already, and he gained a new perspective on life during this year. It may sound cliche, but his nickname 'Blessed' came true in his own life throughout a year of hardship:
"What doesn't kill you makes you stronger, man. I found out a lot about myself [in 2018], I found out a lot about just life in general, and it's just a learning experience. You live, you learn. So I'm just blessed, man. I found out that I'm blessed. I'm really blessed. It's bigger than the nickname. So all I can say about this year is I'm blessed. It's crazy.

"I went through a rough time, a bunch of rough times, but we're here. It's not how you start the year, it's how you finish. I'm going to finish strong come Dec. 8."
Holloway has a point. Everyone loves a good comeback story. And in hindsight, he really wasn't out all that long based on how many fight-canceling predicaments he found himself in. The Hawaiian slugger is now tasked with one of his toughest challenges in the undefeated Ortega.
It's a fight that would be difficult coming off a year without any injuries or issue, yet obviously, that's not the case of Holloway. He's made a career off of silencing his doubters. His rise to the title was swift and impressive. He's still only 25 years old as well.
So even though his concerning neurological issues are cause for alarm, the "Blessed Era" could be back on track in just one night this weekend.
If you enjoyed this story, please share it on social media!