Max Holloway delivers masterclass en route to unanimous decision over Arnold Allen – UFC Kansas City Highlights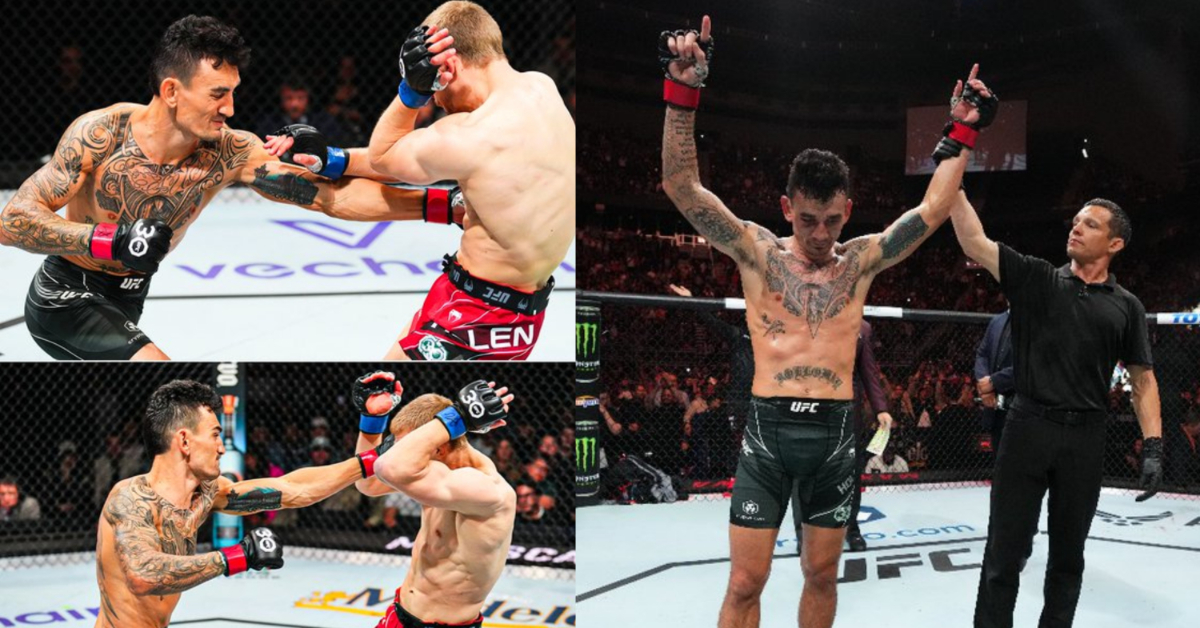 Max Holloway broke multiple records en route to a unanimous decision win over Arnold Allen on Saturday night.
Blessed' became the first fighter to land 3,000 significant strikes on top of being the third man to cross the seven-hour mark inside the Octagon. Of course, both of those paled in comparison to scoring his 20th career win under the UFC banner while simultaneously snapping the 10-fight win streak of opponent Arnold Allen.
In the early going, Arnold Allen attempted to push the pace and put Max Holloway on his backfoot, but the counterstriking of 'Blessed' was on full display. Like a conductor leading a symphony, Holloway was nothing short of masterful throughout the 25-minute affair, piecing up Allen nearly every step of the way despite the relentless pressure of Allen.
Going into the fifth round, Allen knew his back was against the wall. Picking up the pace, Allen marched forward in desperate need of a highlight-reel knockout. Unfortunately, Max Holloway was just too elusive. In the end, Holloway ran away with another incredible five-round victory inside the Octagon.
Official Result: Max Holloway def. Arnold Allen (49-46, 49-46, 48-47)
Check Out Highlights From Max Holloway vs. Arnold Allen at UFC Kansas City Below: