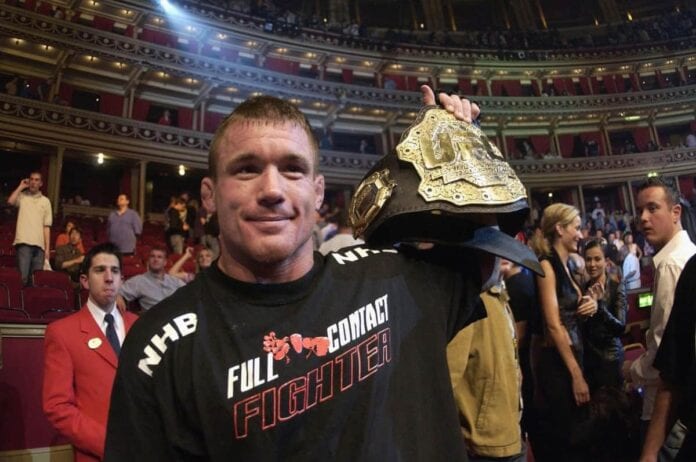 Matt Hughes' family had good news to report earlier today (Mon. June 26, 2017) after his accident that occurred last week.
The UFC Hall Of Famer's truck was hit by a train on the passenger side of the vehicle in Raymond, Illinois, just outside his hometown of Hillsboro. He was transported to the HSHS St. John's Hospital via airlift in Springfield where he remains in stable condition. Hughes suffered no broken bones or internal injuries, however, he has only been "minimally responsive" as of late, per his family.
Illinois State Police are continuing to investigate the crash. Hughes' family recently held a prayer vigil at Mt. Olive, Illinois and plan on holding another one soon:
"Matt has always been a fighter; but he is now in the biggest fight of his life. We know he will continue to improve with God's Grace and Mercy."
Hughes' sister, Beth Hughes Ulrici, posted the following update on her Facebook page and stated that her brother is improving but has a long road ahead of him:
"He is improving and continues to show us his heart and determination each day," she said. "He has a long road ahead of him and your continued thoughts and prayers will help him with the journey."
The 43-year-old Hughes is a multiple time 170-pound title holder and holds wins over the likes of fellow legendary welterweights Georges St-Pierre and BJ Penn. Hughes was pondering the possibility of a return to mixed martial arts (MMA) action around the time of his accident.