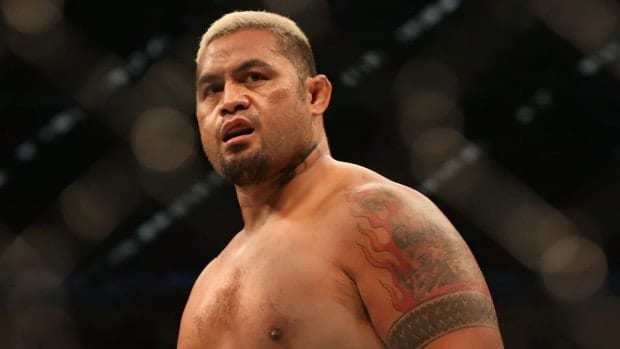 Popular UFC heavyweight Mark Hunt has been there and done it in the combat sports world. From winning the K-1 Grand Prix, fighting and beating some top names in the Pride FC years, and joining the UFC to score some huge wins against all the odds, 'The Super Samoan' has one punched his way in to our hearts and minds. Unlike during his spectacular trademark finishes, Hunt has refused to walk away from the sport, even after being offered 0,000 by UFC president Dana White to retire before his first fight for the promotion.
His humble attitude and extremely likeable character sees 'Hunto' rise in popularity consistently, and his victories in the UFC octagon speak for themselves. Stunning knockout wins over Stefan Struve, Cheick Kongo, Roy Nelson, Frank Mir, Chris Tuchscherer and Bigfoot Silva have seen the fan friendly heavyweight come close to a title shot, but he is yet to reach that goal. But things haven't always been this good for 'The Super Samoan,' as you'll find out during this harrowing tale.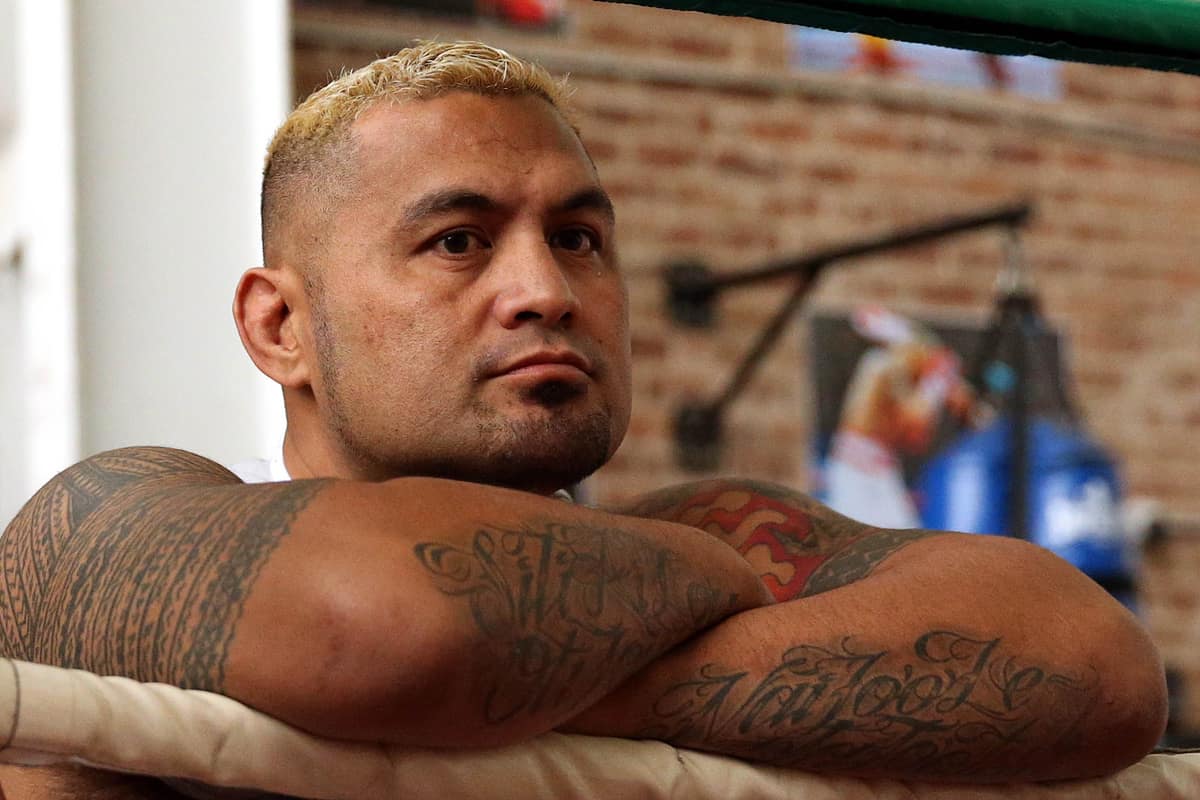 To the viewer it may have looked as though it was all gravy for Mark Hunt during his time in Pride FC, especially during his win streak that saw victories over Mirko Cro Cop and Wanderlei Silva. As it often happens, things weren't all that great for Hunt at the time, as he discloses in his new book available on Amazon 'Mark Hunt Born To Fight.' Props to the Reddit forums for the quotes:
Mark Hunt vs. Fedor Emelianenko, 2006: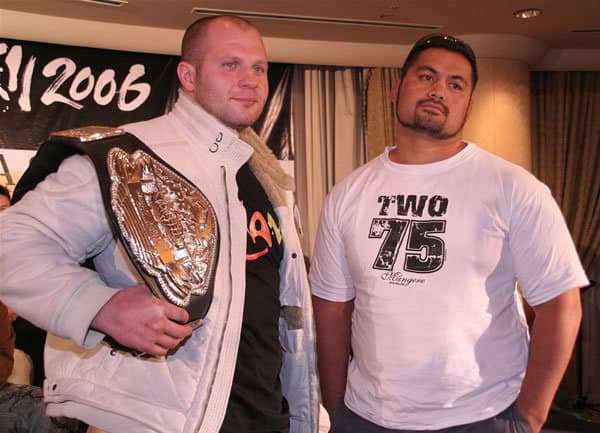 I was getting a little run together in Pride, feeling like myself again. I was regaining faith in my hands and my ability to drop whomever they put in front of me.
Unbeknown to me, when I'd fought Mirko I was in a title eliminator. Whoever took that fight was to be fighting Fedor for the Pride belt. After the Nishijima fight I was called to a hotel suite, and when I saw the Russian champ coming out of the room as I was about to go in, I started to glean what was going on. I had a little chit-chat with Fedor in the hallway and asked him what they had for me.
He shrugged and said, 'They had this for me,' nodding to his bag.
When I got into the room I found Sakakibara-san, a few guys who looked like muscle and a Korean guy who acted like he was in charge. Also in the room was a table struggling under the weight of many giant piles of crisp currency, stacked neatly.
'How are you, Mark?' Sakakibara-san asked.
'I'd be doing better if I had some of that,' I said, pointing to the table.
'Do you want some? Would you like us to pay you in cash? We can if you like, Mark.'
No shit. They could have paid me for my next ten fights and it wouldn't have made a dent in that pile. I declined, though. The Russians all liked to be paid in cash but I figured it would be a pain trying to explain to Aussie Customs why I was bringing a big bag of foreign currency home.
In that hotel room I got a little preview of the future downfall of Pride, but at the time I didn't concern myself with any of the organisation's shady, behind-the-scenes dealings. I only concerned myself with the guy in front of me, and in that hotel suite they told me that soon the guy in front of me was going to be exactly the right bloke – the world's biggest badass. Well, second biggest anyway…
continue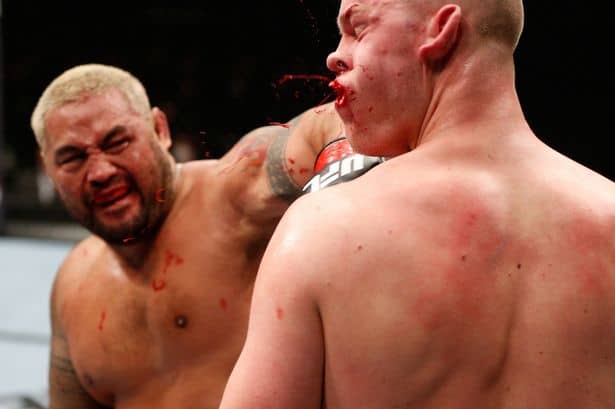 My fight against Fedor was atop Pride's big 2006 NYE card, Pride Shockwave, again with 50,000 in attendance. I dominated the first seven minutes of the fight, which ended up running eight minutes. After clipping Fedor with a left hook in the initial exchanges, the Russian took the fight to the ground where, to everyone including my corner's surprise, I managed to take the top position. Eventually we got back on our feet before heading back to the ground again, and again I ended up in the advantageous position, going into a side mount.
At that point I'd never won a submission victory in MMA – in fact, I still haven't – and Fedor had never been submitted, but I tried twice to grab his arm and finish him with an arm lock. I got close, too. I hadn't really trained on submissions, I'd mostly just worked on escapes, but enough fighters had tried to put me in an arm lock for me to know how it worked. I got the hands in position, locked in his left arm, cranked it and … You know what, nearly getting a submission is like nearly winning the lottery: no one wants to hear about that shit.
I had two sub attempts and no joy – all I had to show for it was fatigue. Fedor dumped me on my back in the eighth minute and I was too shattered to defend myself properly. The Russian locked in his own arm lock and, on the first attempt, got me to tap. If there was one dude who knew how to finish a submission, it was Fedor.
After the fight, discontent set in. I'd lost and even though I was almost universally congratulated, I was embarrassed by how unprepared I'd been. I'd come so close to being recognised as the best fighter in the world, but I let that opportunity go because I was still being lazy.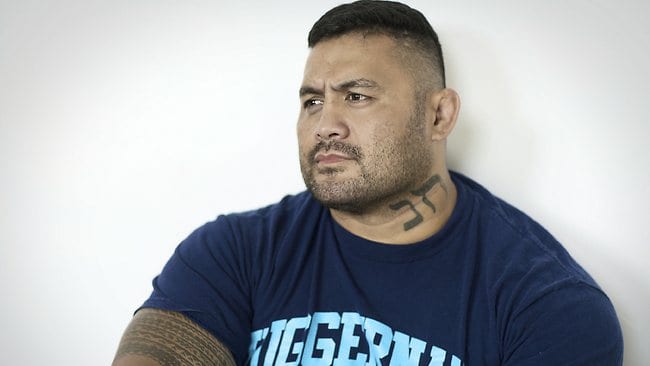 I had a talent for scrapping and I'd never been bad with my hands, but that wrestling and BJJ, that stuff is a grind, and I hadn't embraced it yet. I'd carved out a lot of training time for ground fighting, displacing my striking or fitness stuff, but when the time came for a session I often blew it off, instead playing Counter-Strike or heading to the pub to play the pokies (Poker Machines).
There was no other way around it, I'd been an asshole. As is often the case with me, when I'm pissed off with myself it channels itself somewhere – sometimes somewhere good, sometimes somewhere bad. After the Fedor loss I saw there was an opportunity for me to re-focus on my training. Like my first fights with Mirko and Jérôme, a rematch was going to be my motivation.
Fedor and I were among the biggest names in Pride at the time, so I knew our orbits would swing back to meet once again, sooner or later. When that happened, I was taking him out. His number was going to be punched. It was happening. I was going to get on that mat, get on that diet, lace up those running shoes and I was going to knock that big Russian blockhead off those shoulders.
Only that's not how it went down.
I'd never have that rematch with Fedor, and for a while it looked as though I might never beat anyone again. Trouble was coming, all kinds of trouble. Scandal was coming, and legal issues, and debt, and a forced exclusion from the sport. A baby was coming also, a son. It was the boy Julie and I had always wanted, but he didn't come into a happy house.
Darkness came over me, and rot. The spectre of my dead father would be cast over my house, and in the chill of his shadow I felt the possibility of my greatest and perhaps only real fear being realised – becoming like my dad.
Thankfully now things are looking a lot different for Mark Hunt. He's a staple heavyweight contender in the world's largest MMA promotion, and is coming off two straight KO wins, one over former UFC champion Frank Mir.
Be sure to check out Mark Hunt's new book, and stay tuned to LowKick.