Man accused of attempting to break into Dana White's home identified by Maine police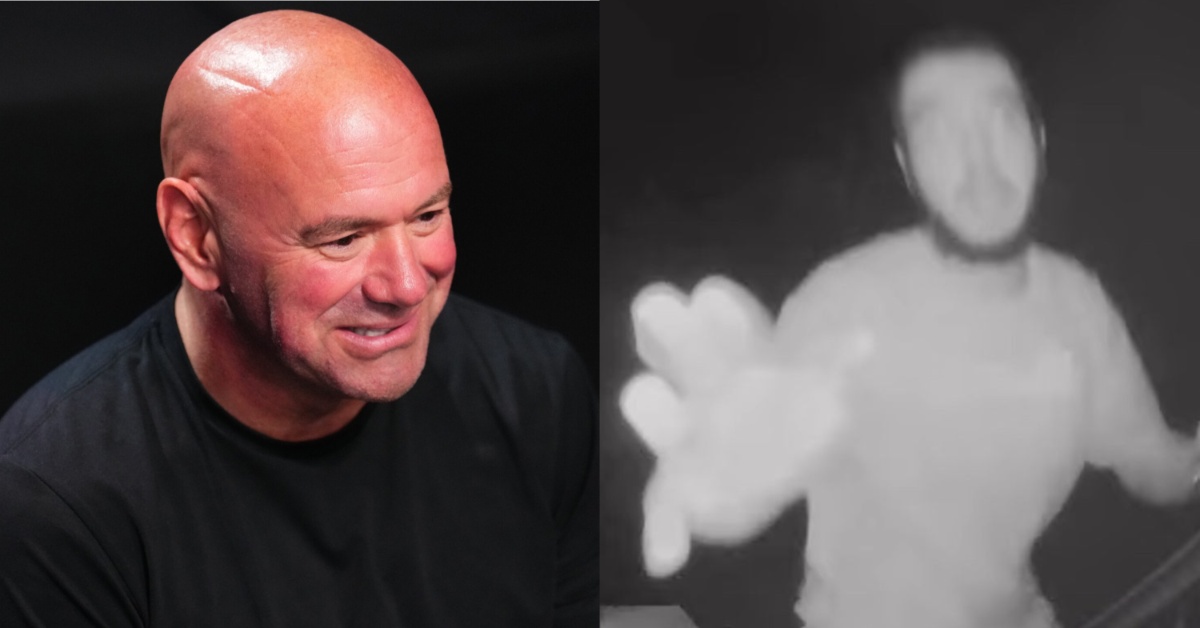 Local authorities in Maine have nabbed the man accused of trying to break into Dana White's vacation home.
Dana White was not at the home when an individual attempted to kick open the front door three times before realizing he was being captured on video via a doorbell camera. Learning of the incident in the early morning hours of Monday, Dana White immediately obtained and posted the footage on social media, asking for help in identifying the would-be intruder and offering a $2,500 bounty.
Less than 48 hours later, police appear to have their man.
"The deputies were able to meet with a property manager and secure video footage of the suspect along with other evidence," police said. "The property was occupied at the time of the incident, but they did not have contact with the suspect involved. When the video was shared through social media platforms, several tips were submitted to the Sheriff's Office.
"After processing evidence and information developed, deputies interviewed, Brady Cooper (23) of Glenburn. Cooper has been charged with two criminal offenses and the case was submitted to the District Attorney's Office for further review" (h/t MMA Junkie).
Dana White Reacts to the Failed Home Invasion
Following Tuesday's episode of Dana White's Contender Series, the UFC President addressed members of the media and shared some insight into the situation.
"Do you f*cking think you're going to break into my house and there's no cameras at my house, you f*cking idiots?" White laughed. "It's crazy. I'm assuming the guy was breaking in to try to rob the house. My sister and her husband and some of his friends are up there visiting right now. The guy came up and tried to kick the door in a couple times and then noticed the camera was there, tried to rip it off and rang the doorbell, freaked out and ran away.
"My guy who handles my house up there called me and is calling me at 4:30 in the morning his time. I'm like, 'Uh oh, something is going on up there.' So I answer the phone and he said, 'Somebody just tried to kick your door in and rob your house or do whatever. We got video footage and the police are going to post it in the morning.' I said, 'Yeah, f*ck that. Send that to me right now.' That dude woke up and was famous the next morning. The Levant sheriff out up there, they had them in a few hours. We got him."