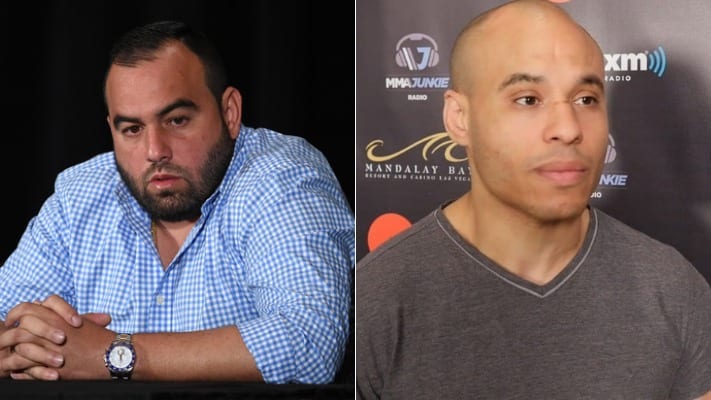 It was recently noted that top mixed martial arts (MMA) manager Abe Kawa and Ali Abdelaziz were involved in a confrontation at a Professional Fighters League (PFL) event this week.
Abdelaziz was also involved in a confrontation with Kawa client and ex-UFC lightweight champion Anthony Pettis. Pettis told ESPN that Abdelaziz came up to Abe in the crowed and slapped him "like a b*tch," and then he "was gone in 15 seconds".
PFL EVP of business affairs and general counsel, Jim Bramson, confirmed the altercation occurred in an official statement.
"Unfortunately, I don't have any details on what happened," Bramson said. "We were obviously focused on the action that was going on inside the cage. It was kind of a riveting evening.
"We are aware that there was an incident that occurred. They went and checked it out. The Metropolitan police and the hotel security were handling the situation, and we will be following up with them to get more details later."
Now, Abe's brother, Malki Waka, has taken to Twitter to comment on the situation. Malki said Abdelaziz 'crossed the line' by going after his brother.
"One day (really soon) I'll tell you guys the truth about my "altercations" with that rat. But so we're clear, he never ko'd me, never dazed me, never did anything but throw a sucker punch and then I got grabbed. Second altercation ended up with me soccer kicking him in the head l. he threw a kick I caught, and Forrest came to break it up.
"He hit the ground, I kicked his head. I never said anything because BOTH TIMES he called to apologize. Both time's. Like a little bitch. But now I see he did that to avoid me pressing charges. Which I was never going to do…. But like I said, I'll give all the details later. So we're clear, any friend of his is an enemy of mine. We can fight all day, but coming at anyone in my family and you cross the line."
What do you think of the beef between Kawa and Abdelaziz?