Luke Rockhold offers to meet ex-UFC champion Georges St-Pierre in grappling match: 'I'll go straight for your neck'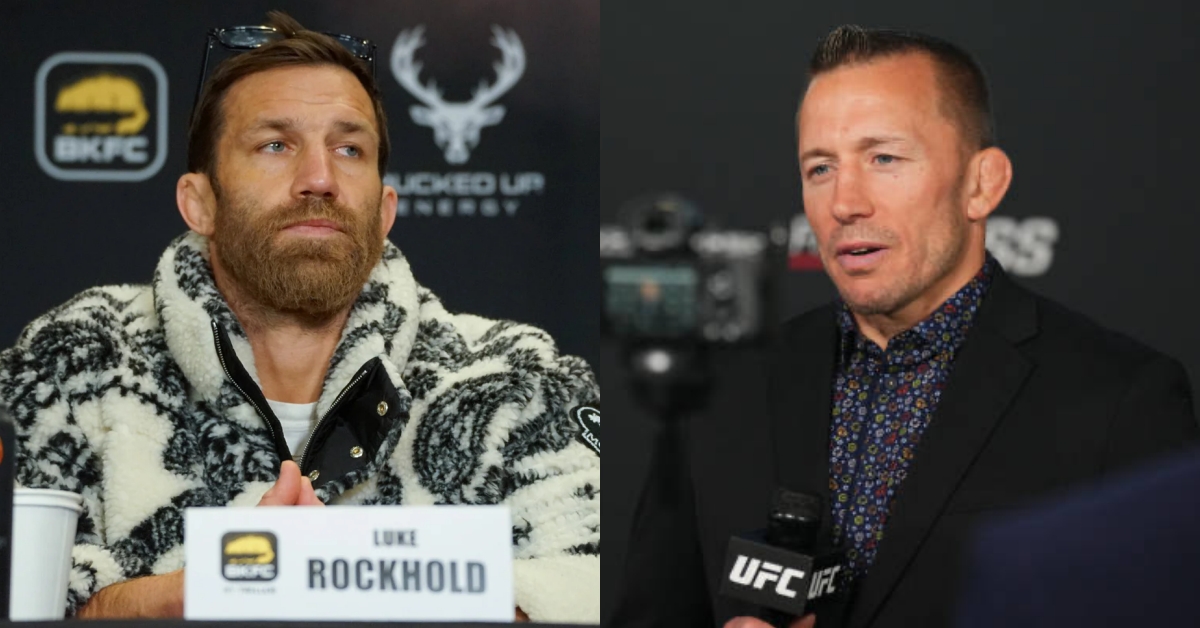 Former undisputed middleweight champion and decorated grappler, Luke Rockhold has offered to return to grappling competition later this year alongside former duel-weight UFC champion, Georges St-Pierre – claiming he would not hold back and straight for the Canadian if he is actually booked against him.
Rockhold, a former undisputed middleweight champion under the banner of the UFC, called time on his professional mixed martial arts career back in August of last year after UFC 278, most recently suffered a close, unanimous decision loss to incoming UFC 294 feature and one-time title chaser, Paulo Costa.
Returning to combat sports in the time since, Rockhold headlined a BKFC (Bare Knuckle Fighting Championship) card against fellow UFC veteran, Mike Perry back in April in Broomfield, Colorado, suffering a second round TKO defeat after suffering a mouth injury.
And last month following the UFC Hall of Fame ceremony, former undisputed middleweight and welterweight champion, St-Pierre was announced as a returnee on an upcoming UFC Fight Pass Invitational in December of this year – with links to a grappling showdown with Brazilian Jiu-Jitsu practitioner, and former Octagon title challenger, Demian Maia.
Luke Rockhold offers to meet Georges St-Pierre on the mats
While an opponent for St-Pierre's return to competition has yet to be officially booked, Santa Cruz native, Rockhold has thrown his name into the hat to share the mats with the Quebec favorite.
"Georges St-Pierre wants to go, I would go with Georges in a heartbeat," Luke Rockhold told MMA Junkie. "But, if he's smart, probably not. I'm too big and too good for him."
"I'm not going down below 185 pounds," Luke Rockhold continued. "Grappling, I wouldn't go below 190 (pounds). If Georges wants to go I will meet him. 190 pounds any day of the week. I'd love to do it."
Would you like to see Luke Rockhold take on Georges St-Pierre in December?