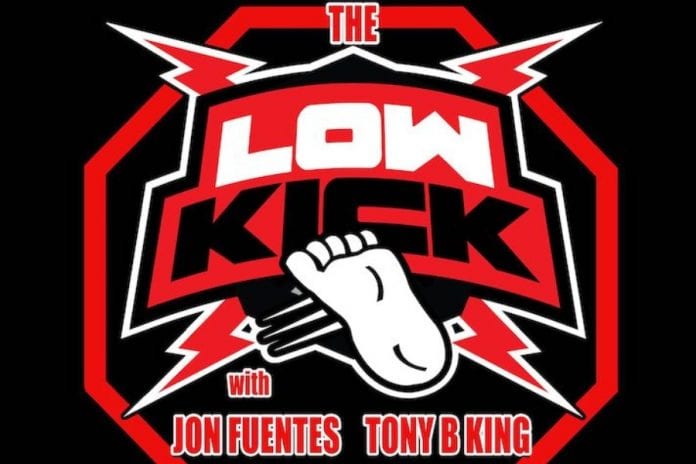 The first episode of the LowKickMMA podcast is here! Watch or listen along as LowKickMMA managing editor Jon Fuentes and "MC Hydro Phonics," Tony King, discuss the latest in mixed martial arts (MMA).
Topics discussed include the upcoming welterweight matchup between Conor McGregor and Donald "Cowboy" Cerrone at UFC 246. The action will go down from the T-Mobile Arena in Las Vegas, Nevada on January 18. Also, the guys talk about Jorge Masvidal's amazing 2019 run, and what's in store for him in 2020.
Much more is discussed in the full episode, which you can check out here below.
What did you think about the first-ever episode of the LowKickMMA podcast?