Kimbo Slice, Ken Shamrock Both Test Positive At Bellator 149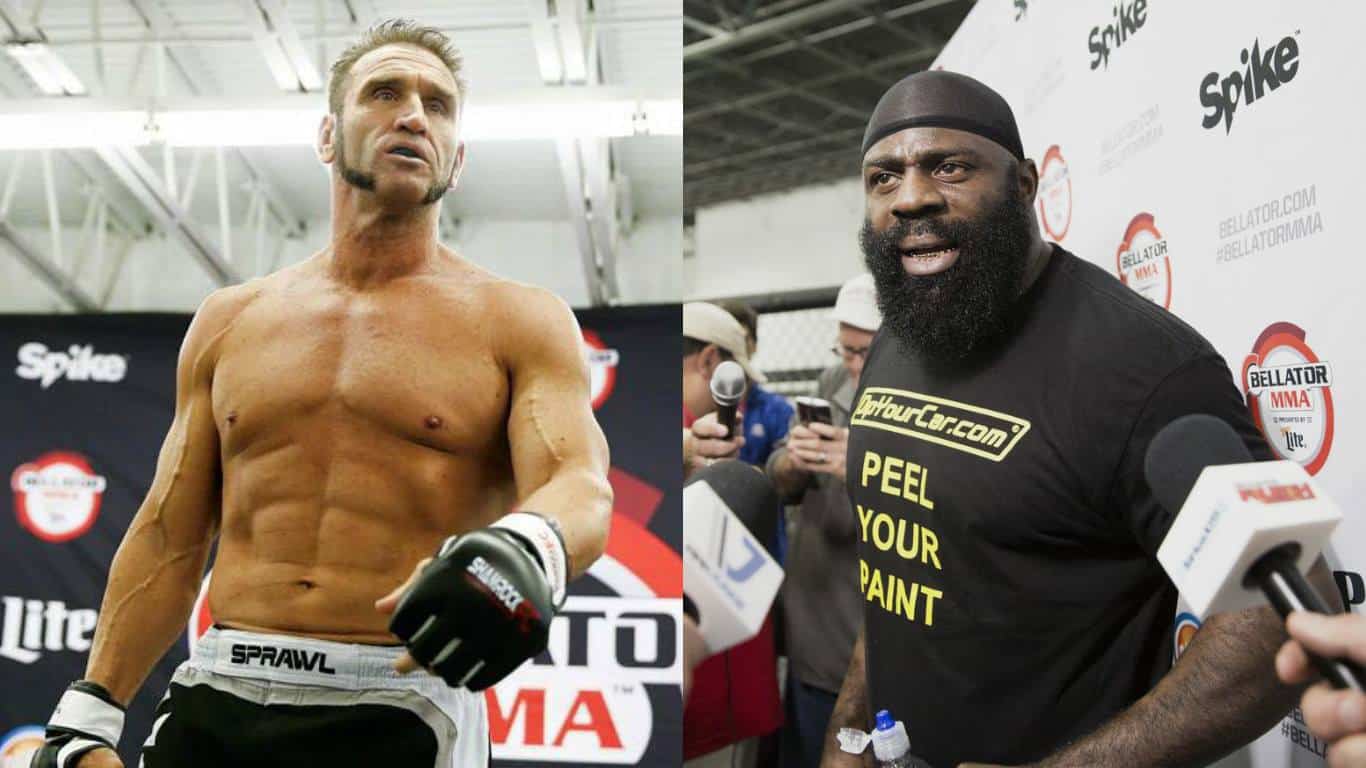 As if February 19's highly lauded – and highly watched – Bellator 149 from Houston, Texas wasn't enough of a spectacle, news has arrived this afternoon that event co-headliners Kimbo Slice and Ken Shamrock have failed drug tests for banned substances in pre-fight tests according to the Texas Department Of Licensing Regulation (TDLR).
According to the agency, both men have been administratively suspended for testing positive, the maximum punishment for which in Texas usually entails a 90-day suspension and a $5,000 fine. Texas Combative Sports Program director Greg Alvarez was contacted by MMA Fighting for comment, but redirected all questions to open records officials.
The exact specifics of what drugs Slice and Shamrock tested positive for are unknown, as the samples are classified pending an adjudication process. Bellator spokesman Danny Brener said he had not been notified of any failures, and president Scott Coker is looking into the matter.
Slice infamously beat street fighter Dada 5000 via third-round TKO in their co-main event bout, an exhausting affair that has been deemed legitimately the worst fight in MMA. Shamrock, on the other hand, lost to longtime rival Royce Gracie by TKO after a controversial low blow to the groin went unseen by the referee.
Regardless, if the 52-year-old former UFC champion did win, it would have most likely been overturned based on the results of his drug test. Slice's win over Dada 5000 was changed to a no contest.
Bellator 149 was the promotion's most watched event in history, boasting an overall average of 1.9 million viewers with 2.5 million for the Slice vs. Dada 5000 fight and 2.4 million for Gracie vs. Shamrock.
However, with aging headliners like main attractions Slice and Shamrock now testing positive for undisclosed banned substances, the circus freak show style Scott Coker has implemented to positive results over the past two years could quickly come crashing to a halt. Do they have enough homegrown talent to carry the promotion without the controversial veterans?