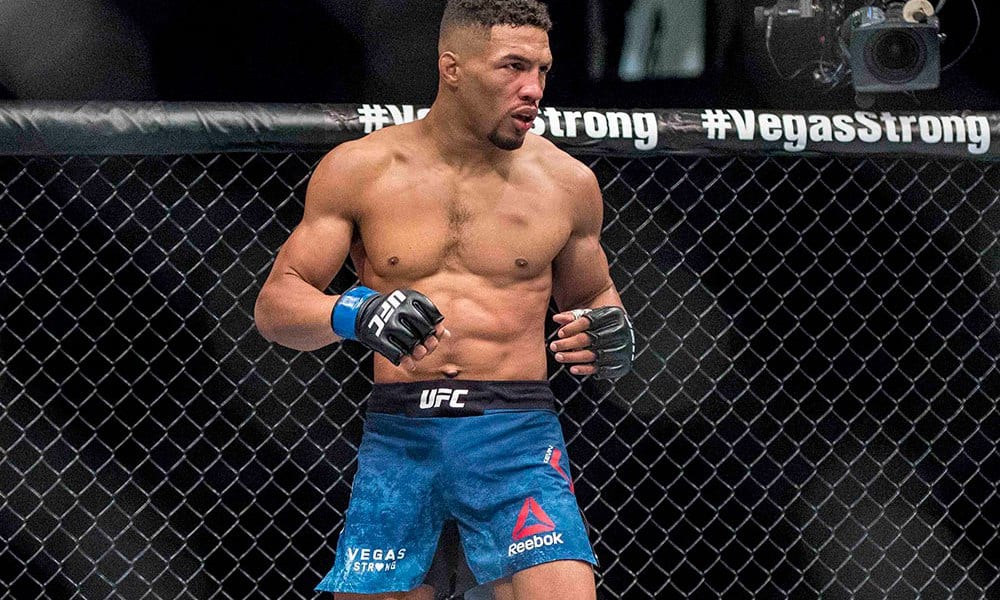 Former interim UFC lightweight title challenger Kevin Lee is moving up to welterweight.
He'll face former 155-pound king Rafael dos Anjos. Speaking to MMA Junkie, "The Motown Phenom" explained his decision to move up to the "marquee" 170-pound weight class:
"Welterweight has become the marquee division," Lee said. "Lightweight got stagnant for a little bit, and we're really starting to see some shakers and movers at 170, and you're going to count me in on May 18."

Lee comes off a unanimous decision loss to Al Iaquinta in December. He has dropped two of his past four fights inside the Octagon. As for dos Anjos, he has dropped back-to-back fights inside the cage. Lee doesn't believe the Brazilian has ever truly been hurt in a fight. He plans to change that when they meet at UFC on ESPN+ 9 on May 18:
"Dos Anjos has never seriously been hurt in a fight, and he's fought a lot of top guys already," Lee said.
"I'm taking it as a full challenge. We're both 155, going up to 170. I've been focusing on myself, and I feel if I show up at 100 percent, completely healthy, there's not a man that can stop me, so that's what I'm focused on."

Now that he's at welterweight, Lee feels like the division has a lot more eyeballs on it:

"I feel that a lot of people have their eyeballs on 170 pounds," Lee said. "This is a fight that really has a lot of attention for me right out the gate, even more than other big fights I've had in the past, so I'm excited for it. It's a big fight for my future.