Kevin Holland doesn't see the UFC giving him Ian Garry anytime soon: 'I don't think I fit the blueprint'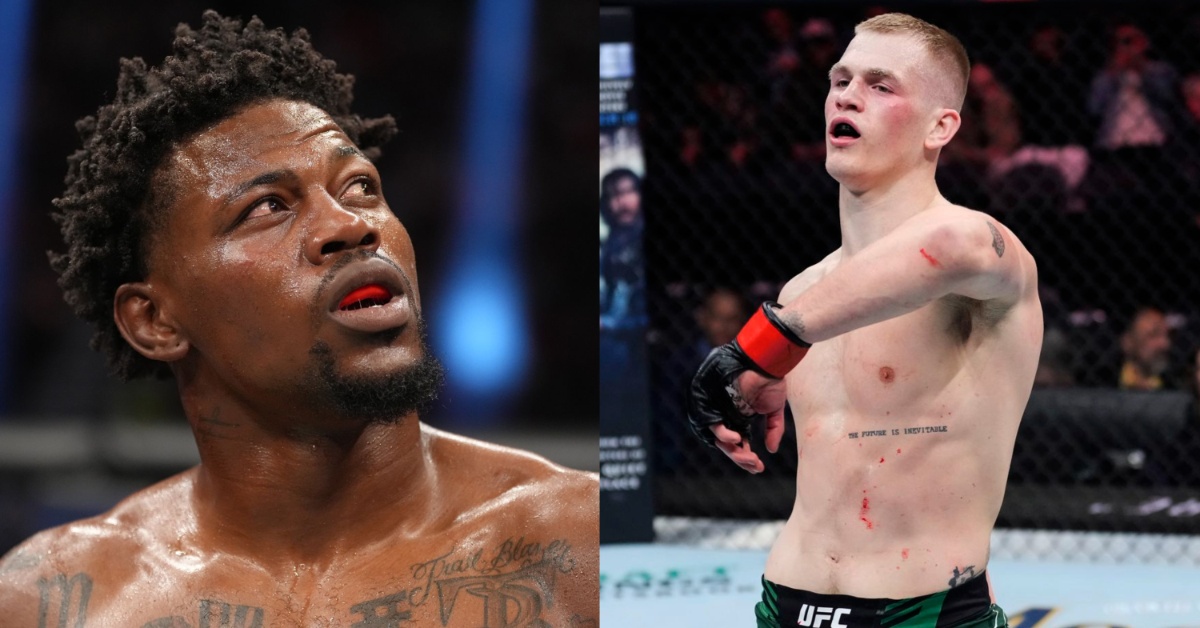 Kevin Holland doesn't see the UFC booking him to fight rising welterweight prospect Ian Garry anytime soon.
Garry earned his sixth-straight win inside the Octagon at UFC 292, scoring a lopsided unanimous decision over 170-pound staple Neil Magny. It was another impressive showing for 'The Future' and signaled that the Irish ass-kicker is ready for a step up in competition. Unfortunately, that step-up likely won't include the likes of division fan favorite Kevin Holland.
Speaking with Michael Bisping on the former middleweight champ's YouTube channel, Kevin Holland had nothing, but good things to say about Garry's latest performance, though he made sure to work in a dig at the promotion's alleged favoritism toward certain fighters.
"I think he answered a lot of questions, looked really good," Holland said. "UFC says they have a blueprint for these guys to be something special when they have the Irish accent, so I think he's on his way, bro, I think it's going to be wonderful" (h/t MMA News).
Kevin Holland Commends Ian Garry For Taking Charge of His Career at Such an Early Age
Addressing a potential meeting with Garry in the future, Kevin Holland does not believe that he fits the mold of a fighter the UFC wants to match up with 'The Future' at this point in his still-developing career.
"They have a blueprint for guys like that and I don't think I fit the blueprint," Holland said. I don't think I fit the bill when it comes to what Ian Garry has planned and, you know, props to the guy, nothing but respect."
Holland was also complimentary of how Garry has been curating his combat sports career thus far.
"The dude's 25 and he takes his career very, very seriously. When I was 25 years old, I really didn't give two sh*ts about the career, so props to that guy," Holland continued. "When I was 25, I wanted to make it but didn't really care if I did, he's there and he's taking advantage of it."
On September 16, Kevin Holland is scheduled to return for a clash with Jack Della Maddalena at Noche UFC, the same night Valentina Shevchenko will attempt to reclaim the women's flyweight world championship in her rematch with reigning titleholder Alexa Grasso.