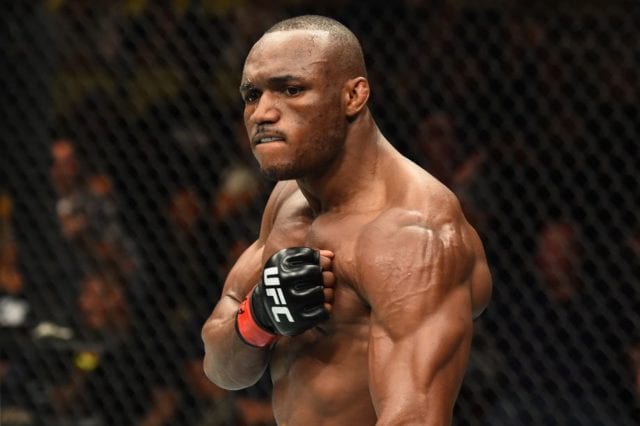 Kamaru Usman would take pleasure in beating Colby Covington's ass – would love to 'put his hand through' Covington's face.
The 31-year-old Usman is currently ranked as the #6 welterweight in the UFC. The "Nigerian Nightmare" has positioned himself among the divisions elite. A showdown with champion Tyron Woodley seems destine. Or perhaps Usman must deal with recently defeated title challenger Darren Till. Let's not forget the grudge match with Covington still looms.
Usman actually has a great deal of respect for both Woodley and Till. However, when it comes to Covington the "Nigerian Nightmare" would take extra pleasure in putting his fist through Covington's face.
"That's more than business," Kamaru Usman told the media ahead of last Saturday's UFC 228 card (courtesy of BJPenn.com). "That's good business — after I personally beat his ass. That one's a little added bonus. There's not one guy in the UFC that I can say that I have negative feelings towards, except Colby Covington. I truly want to put my hands through his face. That's a guy that… the world would be watching as well. There's not a day that goes by where I don't get a message, whether it's Instagram, Facebook, or Twitter saying 'man I can't wait for you to kill Colby Covington.'"
Usman boasts an impressive 13-1 record. He is a perfect 10-0 inside the octagon and he hasn't lost a fight since 2013. He most recently defeated former welterweight and middleweight title challenger Demian Maia back in May of this year.
Watch Kamaru Usman's interview here:
If you enjoyed this story, please share it on social media!