Kaik Brito claims Oktagon title against David Kozma in vicious fashion – Oktagon highlights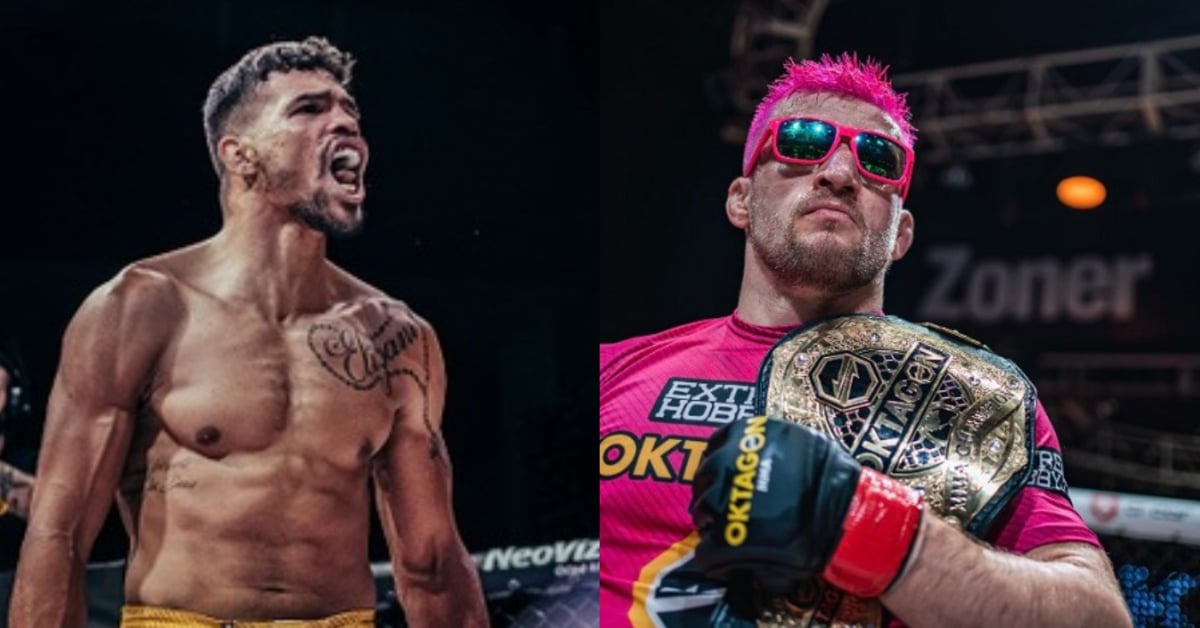 In the main event of Oktagon 37, we saw action from the first bell right up until the last, with Kaik Brito claiming the title!
The build-up to this fight has been nothing short of extraordinary. David Kozma and Kaik Brito both dedicated everything to this bout but it was Kaik Brito who came out on top winning via TKO.
From the first bell, the most obvious part was just how emphatic this crowd and atmosphere were. However, Brito soon silenced the home crowd after knocking down Kozma in the very first minute.
Heading into the second Brito was riding the wave and only picked it up with 3 knockdowns in 1 round scoring a 10-8. But Kozma's heart and grit kept him in it for another round.
It was the third round that saw Brito change his life by stopping the most dominant champion in promotional history via TKO. The Brazilian started slow, however, after the first knockdown in the 3rd. he smelt blood and went straight for Kozma to get the victory.
With this win, it gives even more excitement to the 1 million Euro Welterweight tournament!
Check out the result from Kaik Brito's claim to the Oktagon title below: