Junior dos Santos vs. Fabricio Werdum rematch headlines Gamebred Bareknuckle 5 on September 8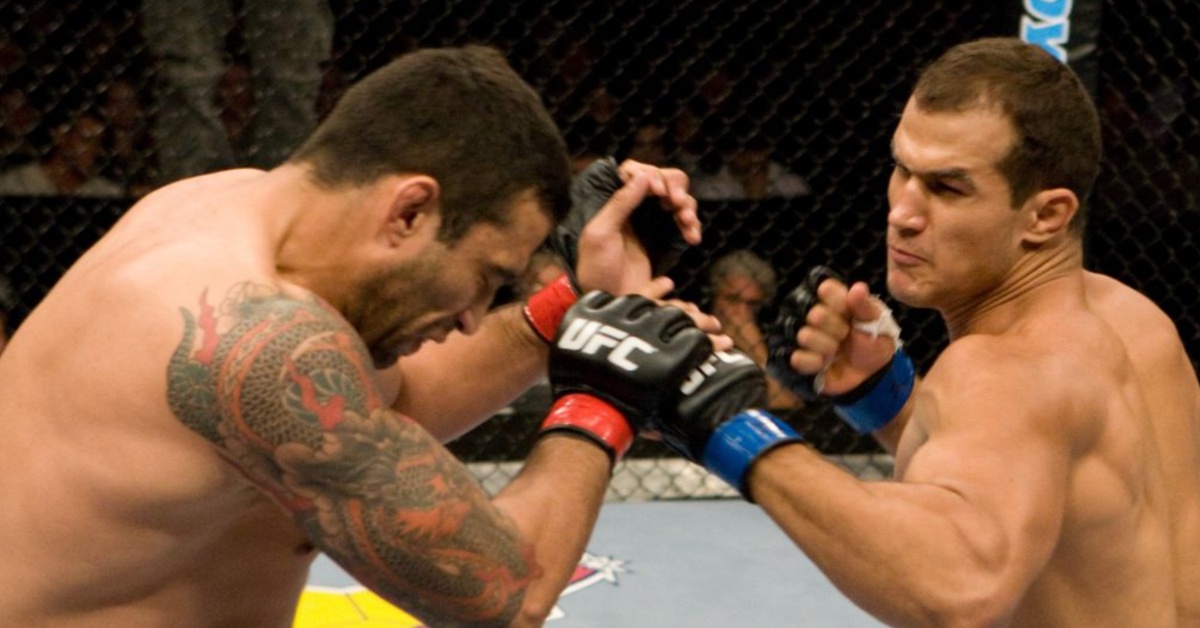 Nearly 15 years removed from their first meeting inside the Octagon, Junior dos Santos and Fabricio Werdum will run back their UFC 90 scrap. But this time, they'll leave the gloves at home.
As reported by renowned combat sports journalist Ariel Helwani on Twitter, the two former UFC heavyweight world champions will square off in a bare-knuckle MMA bout under Jorge Masvidal's Gamebred Bareknuckle MMA banner on September 8. Emanating from the VyStar Veteran's Memorial Arena in Jacksonville, the two heavyweight icons are expected to headline the event which will also feature Renan Barao vs. Sean Soriano and Brandon Jenkins vs. Anthony Njokuani
The Careers of Junior dos Santos and Fabricio Werdum Have Taken Very Similar Paths in Recent Years
Junior dos Santos and Fabricio Werdum are two of the most accomplished heavyweight fighters in mixed martial arts history. Their bout at UFC 90 ended just 80 seconds into the contest with JDS scoring a first-round knockout. The victory came in the early going of an incredible 10-fight win streak for dos Santos that ultimately led to him capturing the UFC heavyweight title in November 2011. His title run was short-lived, defending the crown against Frank Mir before handing it back to the same man he took it from, Cain Velasquez.
Like JDS, Fabricio Werdum captured the heavyweight title with a win over Velasquez at UFC 188. He would go on to lose the title less than a year later against the general consensus heavyweight GOAT, Stipe Miocic.
Both men have only competed once since exiting the UFC in 2020. Werdum competed in one fight under the PFL banner while Junior dos Santos fought in Khabib Nurmagomedov's Eagle FC. JDS squared off with fellow UFC vet Yorgan De Castro in May 2022 and suffered a shoulder injury seconds into the third round, forcing a stoppage. It was dos Santos' fifth-straight loss via TKO.