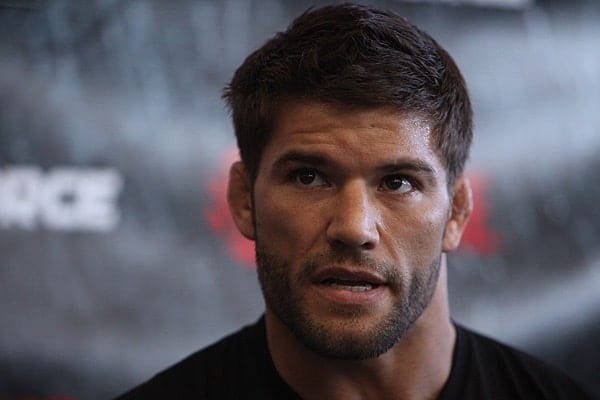 Josh Thomson, who was in negotiations with the Ultimate Fighting Championship for a new contract for some time now, will not be renewing with the promotion.
According to Ariel Helwani of MMAFighting.com, the UFC declined to offer Thomson a new contract once his most recent one expired following his loss to Tony Ferguson last month's at UFC Fight Night 71 event.
Thomson, who is 36-years-old, is currently on a three-fight losing streak. Once Strikeforce was closed by Zuffa, he went just 1-4 while in the promotion. His only win in that stint came in his first fight back in the UFC over Nate Diaz at UFC on FOX 7 by second-round TKO.
He dropped two split decisions to Benson Henderson at UFC on FOX 10 and Bobby Green at UFC on FOX 12.
Thomson announced today that he's signed a multi-fight contract with Bellator MMA.
As you might know, Coker was president of Strikeforce and is now of Bellator MMA, which airs on SPIKE TV. As per 'Punk':
"I'm over here reading this UFC reporter saying that they've declined to re-sign me when the truth of the matter is that they've been trying to re-sign me for my last two fights. I declined and instead chose to fight out my contract and test the free agency market with Bellator. At that point, Bellator made me an offer that the UFC was unable to match given their relationships with FOX and Reebok. It's a done deal, I'm back working with Coker, and I couldn't be more excited to get back to an organization that is trending upwards with fighter-friendly contracts."
He worked for Coker for six years and went on to be very successful in that promotion.
It should be noted that while he does not have his next fight scheduled, he lives in San Jose, which is where the promotion holds their 142 show on Sept. 19.