Josh Barnett vs. Roy Nelson Video Highlights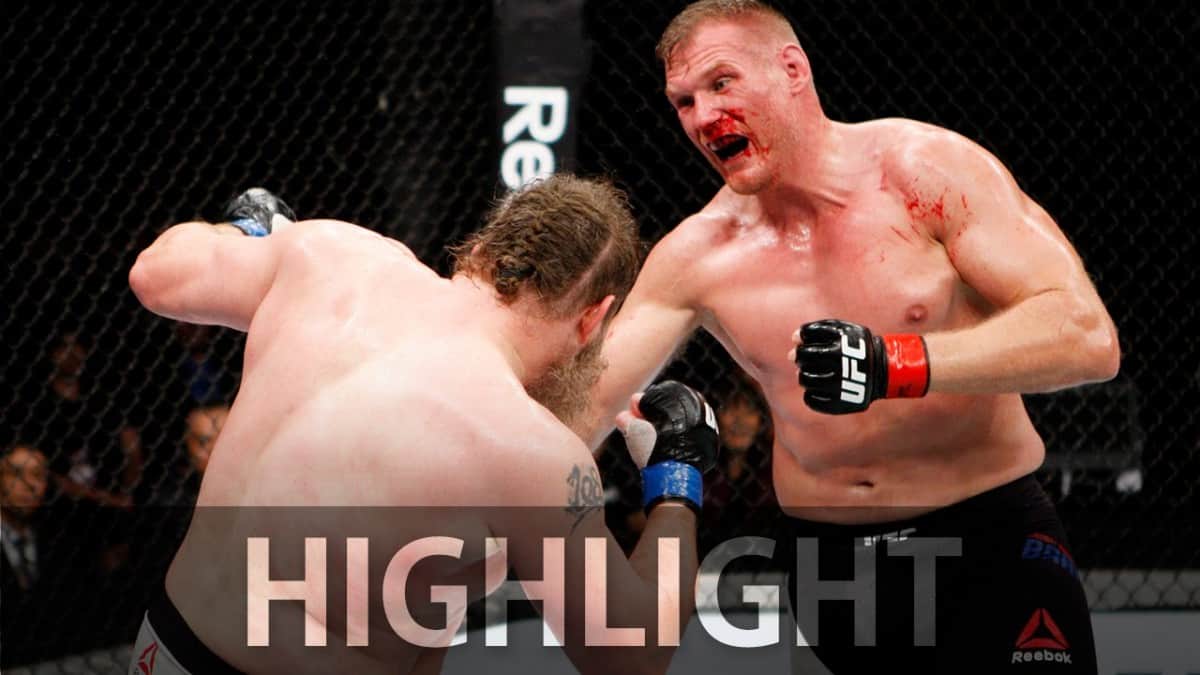 The heavyweight main event of last night's (Sat., September 26, 2015) UFC Fight Night 75 from the Saitama Super Arena in Saitama, Japan, turned out to be a grueling one between Josh Barnett and Roy Nelson that surprisingly lasted a full five rounds.
"Big Country" was able to get some shocking takedowns on grappling expert Barnett early, but 'The Warmaster' was able to rebound well with a high volume of pinpoint uppercuts, knees, and pressure that eventually overwhelmed a tiring Nelson on the way to a very solid unanimous decision victory, his first UFC bout in almost two years.
It was an impressive if not dominant performance that should put Barnett back on the radar in the UFC's heaviest division. Watch the full fight video highlights of his grinding return win over 'Big Country' above.