UFC bantamweight champion Dominick Cruz made some interesting comments earlier this month. "The Dominator' claimed he'd be interested in a jump up to featherweight and an instant title shot, stating he'd place his 135-pound strap on the line against interim champion Jose Aldo. This would be in the absence of the champ Conor McGregor, who is currently embroiled in welterweight proceedings with Nate Diaz.
Superfights are an intriguing idea, but there has never been a UFC champion to hold two belts at the same time. Randy Couture and BJ Penn successfully won titles in two different weight classes, but since that time fights have been scheduled but have fallen apart consistently. It was interesting that once McGregor made the move up to lightweight to face champion of the time Rafael dos Anjos, other title holders began talking about jumping up or down.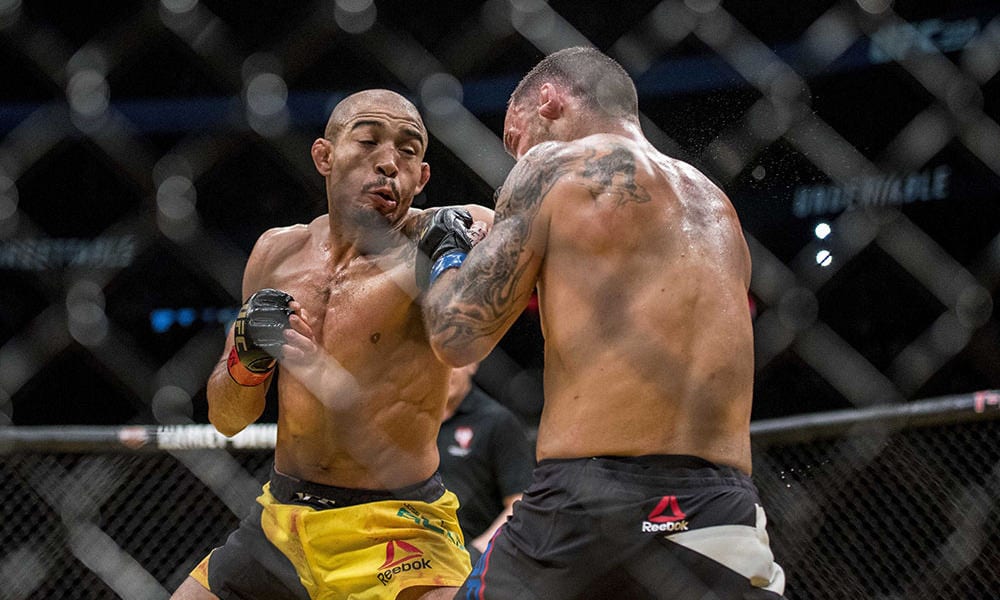 After getting starched by 'The Notorious' at UFC 194, Jose Aldo returned at UFC 200 with a decision victory over Frankie Edgar. With McGregor tied up two divisions above, Aldo's interim title might not be just for show. e has a shot at facing undisputed bantamweight boss Dominick Cruz if it interests their employers, and has responded to 'The Dominator' calling him out, as per The Daily Star:
"I think it's great that Dominick is saying that,"said Aldo. "It's a new phase we're going through. Conor did that, so everybody is trying to mirror him," said Aldo. "I like that. I hope it happens, that this fight can happen in the future. But first, I need to become the undisputed champion.
"After that, we can challenged everyone and shoot at everyone because that helps your career and the financial side of it."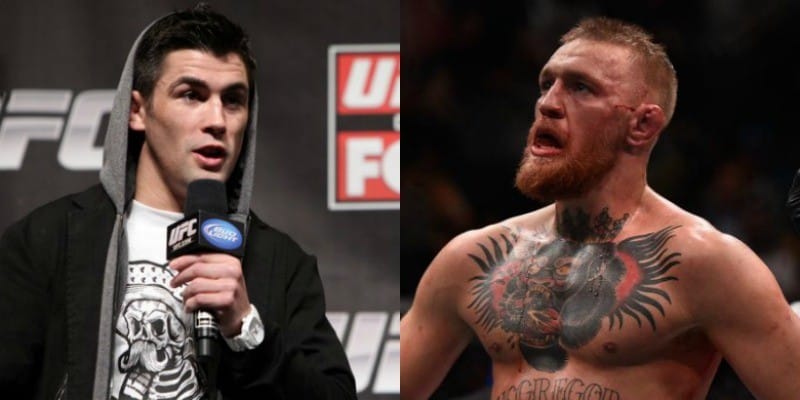 Two belts are better than one, but where would this leave the featherweight division in terms of the contenders? If Cruz moves up and beats Aldo, the line of actual 145-pounders will be waiting for a whole new saga to play out. What if Aldo wins but then Mcregor beats Diaz and stays at welterweight for a rubber match? So many possibilities, but bear in mind they all hinge on the very fragile prospect of a two-belt UFC superfight.
So don't hold your breath.