UFC featherweight champion Jose Aldo is once again eyeing a title defense against Conor McGregor. 'The Notorious' upped his profile by topping Aldo's late UFC 189 replacement Chad Mendes, winning the interim belt after a second round TKO over 'Money'. The rib injury that forced 'Scarface' from the Las Vegas card had the internet it fits for a while, but now talks of the AT&T cowboys stadium seem to have settled things down a bit.
At a fans Q & A session this past Thursday, Junior claimed he is back in training once again, and is eager to face his fierce rival McGregor. Quotes by MMAFighting.com: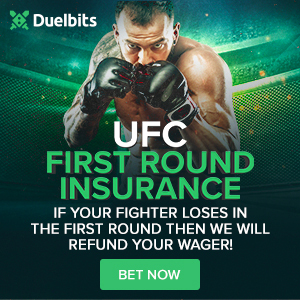 "My rib is fine, I returned to training now," Aldo said. "I'm just waiting for them to book the fight so we can fight on the same night as Werdum. I hope we're there together."
UFC heavyweight champion Fabricio Werdum also recently stated he wants to fight on the same card as Aldo, meaning a Brazilian title doubleheader could be on the cards. 'Scarface' continued, stating his camp has the perfect gameplan for McGregor's tricky style:
"It was exactly what we already expected," he said. "If you book this fight today, we'll beat him. The strategy was already set. We trained for him once and we saw that our strategy would work with his fight against Mendes. We have the most logical way to win and we try to improve every time more."
The gameplan against McGregor will likely prove to be the most critical part of the camp in Nova Uniao. As the shorter fighter, Aldo will be outgunned in terms of reach, but he is renowned for his body work and boxing on the inside. Maybe even the Brazilian's takedowns will come in to play against the taller Irishman.
It's going to have been a long time coming when these two eventually face off, as the original wait was nearly seven months. Will 'The Notorious' complete his rise to prominence, or is 'Scarface' the perfect fit for the belt?