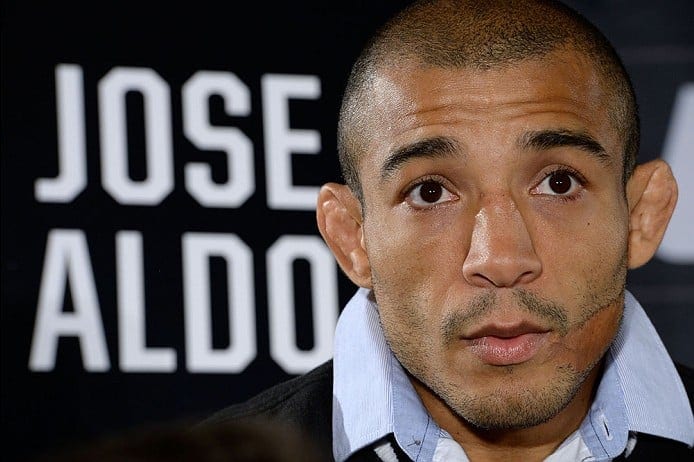 Earlier last week, No. 2-ranked featherweight Frankie Edgar commented on his upcoming UFC 200 opponent Jose Aldo's history of pulling out of fights, and it didn't sit well with the former Brazilian champion.
Here's what Edgar had to say:
"We were supposed to fight earlier and he had a little boo-boo on his foot from a motorcycle accident and we had to reschedule. I highly doubt he's ever fought injured," Edgar said.
"If he did, he must fight injured all the time because how much does this guy pull out of fights?
"I'm just trying to focus on him but I won't be surprised if that happens, obviously," Edgar said. "You're seeing it happen in every weight class, not just us, but especially with Aldo. Anything can happen.
"I'm just going to train hard for Aldo and if we need to make an adjustment, we can do it on the fly."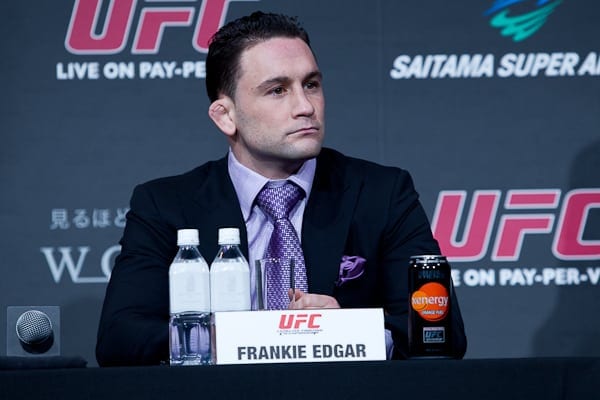 In a recent UFC 200 media scrum in Brazil (courtesy of MMA Fighting), Aldo was given the opportunity to respond to Edgar's comments:
"You have to know if you're injured or not before talking," Aldo said. "I couldn't care less what he says or doesn't say. I know I'm training hard here. I will be in great shape in the fight. I'm hungry to win this fight. There was no fight last time (against Conor McGregor), so we'll see.
"I couldn't care less. F–k him. I don't care. I care about my gym and my training. We'll settle that face to face."
Aldo stated he's taken a step back when it comes to working on his kickboxing, however, he claims he's as sharp as ever in his standup game and will give Edgar a hard time if he wants to stand and strike with him:
"I know I can evolve a lot," said Aldo. "Something I always liked to train is kickboxing. I did it every day, but stopped doing it recently. I missed that a little. I wanted to compete in jiu-jitsu too, but had no time available. But I'm up to date in this area. I see myself as the Jose Aldo from WEC again."
"My striking. He won't even see me," Aldo said. "If he thinks he's fast, it's a whole different speed. He will be frustrated standing in there.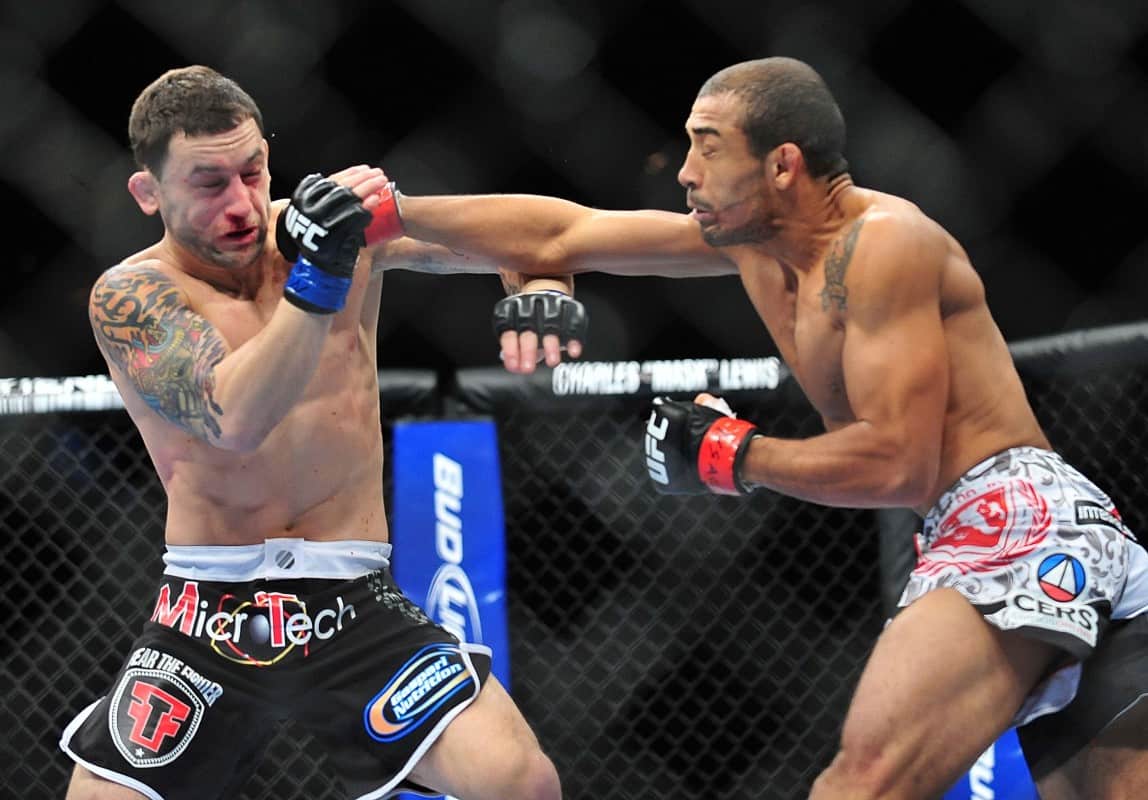 Despite Edgar's current five-fight win streak, Aldo does not seem to be impressed and said he has not seen a big evolution in 'The Answer's' game:
"(Edgar) was doing five-round fights, except the last one. Chad (Mendes) was better, controlling the fight, and (Edgar) connected a punch and it's over. I don't see this big evolution, no. He's adapting to the weight cut, but outside of that, I don't see a big deal. He thinks he's fast, but I don't see him being that fast."
"Remember what happened in the last fight, that (McGregor) caught me and I went down. We have to be careful because a punch can end the fight," Aldo said. "I want to go in there and do my job, and I know (nobody) will get close to me."

Aldo and Edgar are set to thrown down at UFC 200 live on pay-per-view (PPV), from the T-Mobile Arena in Las Vegas, Nevada on July 9, 2016.