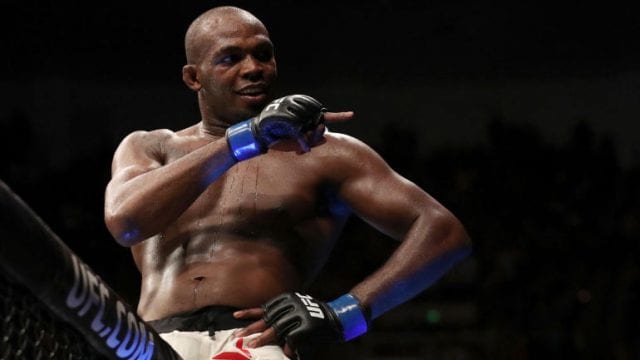 Jon Jones vows to make changes and treat his career with more respect going forward after given another chance.
Jones will have the chance to prove people wrong once he fights Alexander Gustafsson for a second time with the vacant light heavyweight title being on the line. This will serve as the headliner of the UFC 232 pay-per-view event.
During his comeback tour that includes an exclusive interview with ESPN's Ariel Helwani at the UFC 232 presser, Jones opened up. This is to the point where he noted that his rise to being a superstar had gotten to him. Thus, it got the better of him and needs to learn from those lessons.
"The guy that fought Gustafsson the first time was right in the heyday of all his crap. As far as just being a party boy, mainly," Jones said (H/T to Bloody Elbow). "Being on top of the world. Not many things have happened to my life at that point. So, I was just really on top of the world, just feeling invincible."
Jon Jones Reflects On His Mistakes
Jones brought up how he has been through a lot and learned from it. Thus, he now appreciates the sport rather than take it for granted.
"Opposed to the guy that you see now, I feel like I've been through a lot. I've learned a lot. And I just feel like I appreciate the sport a lot more than used to. Having it be taken away from you and losing it.  It teaches you how much it means to you."
The former UFC champion admitted that he was extremely sad without the sport and took it to heart when he didn't have it.
"And this sport does mean a lot to me. I was extremely sad without it. Now that I have the opportunity to be back here in the UFC. I feel like I will treat it with so much more respect."
If you enjoyed this story, please share it on social media!