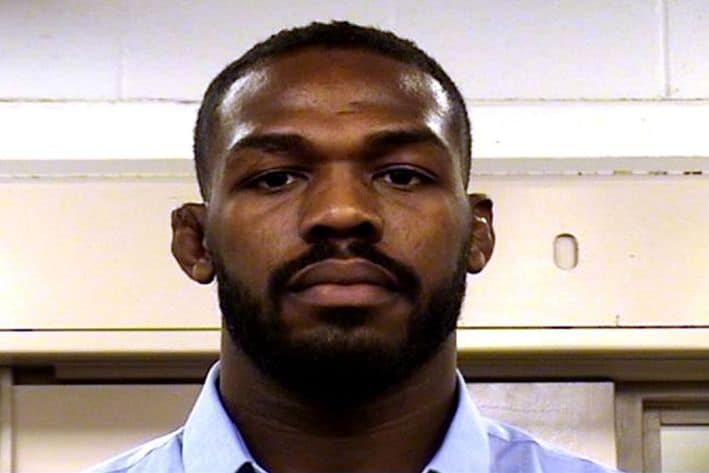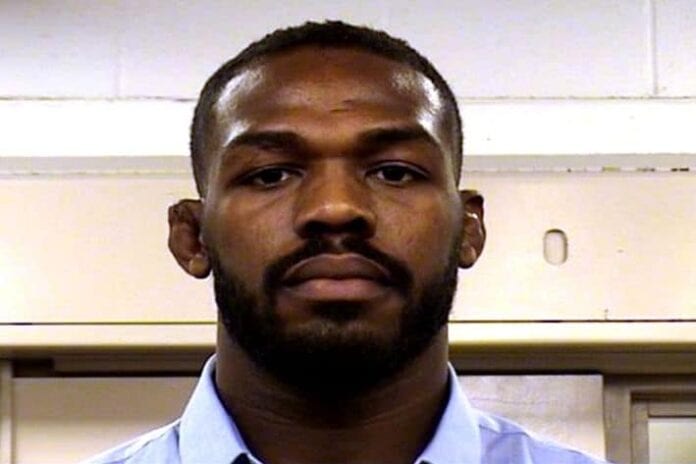 The official mugshot released after Jones turned himself in to NM police
After a wild couple of days as a fugitive, UFC light heavyweight champion Jon Jones has turned himself into police custody in his current city of residence, Albuquerque, New Mexico.
Jones was admitted and booked into the Bernalillo Metropolitan Detention Center this evening without incident, and his bond was set at $2,500.
The troubled champion had a felony arrest warrant issued for him earlier today after a detailed police report was issued that Jones had allegedly incited a strange scene where he hit 21-year-old and pregnant Vanessa Sonnenberg, who broke her arm in the hit-and-run-accident, and then fled from his rented automobile.
Police soon found marijuana and a pipe in Jones' vehicle, which also contained papers naming Jones as the renter of the car. He was named a suspect in the incident late Sunday night, and the charges were raised from a misdemeanor to a felony when it was found that Sonnenberg had indeed broken her arm.
All of this has his UFC 187 bout with Anthony "Rumble" Johnson seriously up in the air, but that could be the least of Jones' worries right now. Add this to his recent trouble with a failed cocaine test, and it would appear that the world's No. 1 pound-for-pound fighter's personal life is spiraling out of control in the public eye.
There's still a lot to sort through in this whole mess, but the UFC will have to respond strongly in some form or fashion. Apparently won't be tonight, however, as Ariel Helwani reported that the UFC knows that Jones is in custody, yet won't address the topic further this evening:
UFC has acknowledged that Jones is in custody & they tell me, as of right now, they don't expect to provide any further statements tonight.

— Ariel Helwani (@arielhelwani) April 28, 2015
Will their eventual response include ripping Jones from the biggest card of the year, or does the controversial superstar deserve something much harsher?
Either way, it could be the State of New Mexico that ends up deciding that.
Update
It wasn't long before Jones made bail, checking in at 7:11 PM local time, and making the $2,500 bail by midnight. We'll await more news.
Photo Credit: Joe Camporeale-USA TODAY Sports