Jon Jones Fails Drug Test For Cocaine, Enters Drug Treatment Facility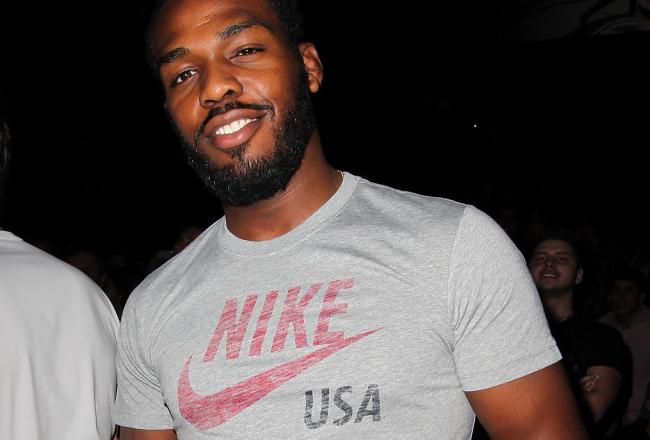 Huge news is breaking from multiple sources on the internet that Jon Jones has failed a drug test for benzoylecgonine, the main metabolite in cocaine. The UFC light-heavyweight champion was reportedly tested randomly on December 4th, 2014, and the results have been made public mere days after his UFC 182 dismantling of Daniel Cormier.
The results reportedly came back on December 23rd, but the Nevada State Athletic Commission could not stop "Bones" from competing at UFC 182, as the substance does not fall under the banned list for 'out of competition substances'. Speaking to Yahoo Sports, Jones' attorney says his client has entered a drug rehabilitation facility:
"With the support of my family, I have entered into a drug treatment facility. I want to apologize to my fiancée, my children, as well as my mother, father, and brothers for the mistake that I made. I also want to apologize to the UFC, my coaches, my sponsors and equally important to my fans. I am taking this treatment program very seriously. Therefore, at this time my family and I would appreciate privacy." 
Responding to the surprising news about on of their biggest stars, the UFC quickly issued a statement on Jones' battle with substance abuse:
""We support UFC light heavyweight champion Jon Jones' decision to enter a drug treatment facility to address his recent issue," the UFC released. "While we are disappointed in the failed test, we applaud him for making this decision to enter a drug treatment facility. Jon is a strong, courageous fighter inside the Octagon, and we expect him to fight this issue with the same poise and diligence. We commend him on his decision, and look forward to him emerging from this program a better man as a result."
WADA (The World Anti Doping Agency) were responsible for the random testing, and NSAC Chairman Francisco Aguilar had the following to say, also disclosing that the commission would review their current list of 'out of competition banned substances':
"I am pleased that Mr. Jones is addressing this issue and seeking help for his problem." 
How the twisted tale of one of the greatest fighters of all times continues. Jones hit the headlines for a now notorious DUI back in 2012, and has grown in to quite the heel in modern mixed martial arts (MMA). Perhaps one of the more anti-hero champions of his generation, it looks like "Bones" may have overstepped the mark here.
As his image as champion clearly begins to bleed into his everyday persona, perhaps the undisputed champion needs this reality check. Either way, this is not good news for the UFC, and there is no timeline yet as to how long the champion will be in the drug treatment center for.