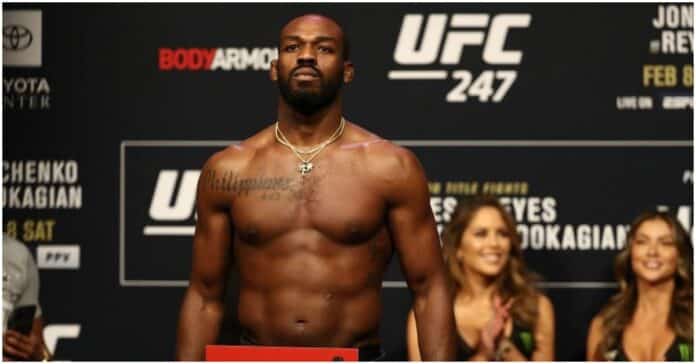 Jon Jones is of the opinion that Conor McGregor still has what it takes to compete and win at the very top of the sport.
During a recent Q&A session on social media, Jones was asked if he thinks 'Notorious' will ever get back to his best and become a UFC champion once again.
"With the right team of people, absolutely, you can never count out someone like him," Jones replied. "With all of his energy in the right place, that man could move mountains, he's a closer"
Jon Jones Is Looking Past Conor McGregor's Poor Form
Jones's assertion that McGregor still has what it takes to become UFC champion is somewhat surprising and certainly not the common opinion held amongst most MMA fans.
Since becoming a dual-weight champion by beating Eddie Alvarez inside two rounds in 2016, McGregor has been severely inactive in the sport of MMA. The Irishman has spent much of his time successfully chasing riches in the world of boxing and the world of business.
All of McGregor's accomplishments outside of the Octagon appear to have hampered his performances inside it. The 33-year-old has lost three of his last four fights, which have all ended in stoppages. McGregor's only win since 2016 came against Donald Cerrone last year but the fight was something of a mismatch with 'Cowboy' clearly past his prime by the time he met 'Mystic Mac' at UFC 246.
McGregor is currently healing up after suffering a fractured tibia and fibula in his latest loss which came against Dustin Poirier at UFC 264 in July. The MMA superstar is targeting a return to action in the summer of 2022 and shares Jones' optimism about his comeback. McGregor is expecting to face whoever holds the UFC lightweight title in his first fight back from injury.
Do you agree with Jon Jones? Does Conor McGregor have what it takes to become a UFC champion once again?