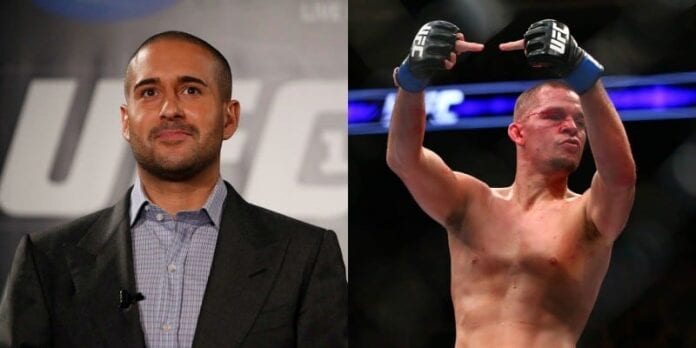 Heading into March 5's blockbuster UFC 196 from Las Vegas, Nevada, UFC color commentator Jon Anik had said that he would get a '209', the area code of Nate Diaz's home in Stockton, California, tattoo if Diaz were able to beat featherweight champion Conor McGregor in the main event on just 10 days notice.
Anik was forced to eat his words when Diaz submitted the brash Irishman in the second round of their welterweight bout, throwing the MMA world into an uproar.
After the bout, the Stockton native took a few shots at Anik regarding the situation, but in the end it was all fun and games with Diaz insisting that the commentator didn't have to get a tattoo.
Anik, however, took matters seriously, and is apparently a man of his word, taking to his official Instagram account earlier this evening to post a picture of his newly minted '209' tattoo:
I guess it's safe to say that Anik shouldn't have betted against Stockton's finest.