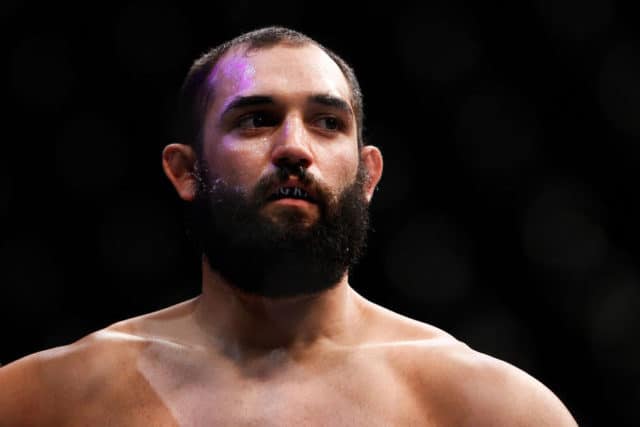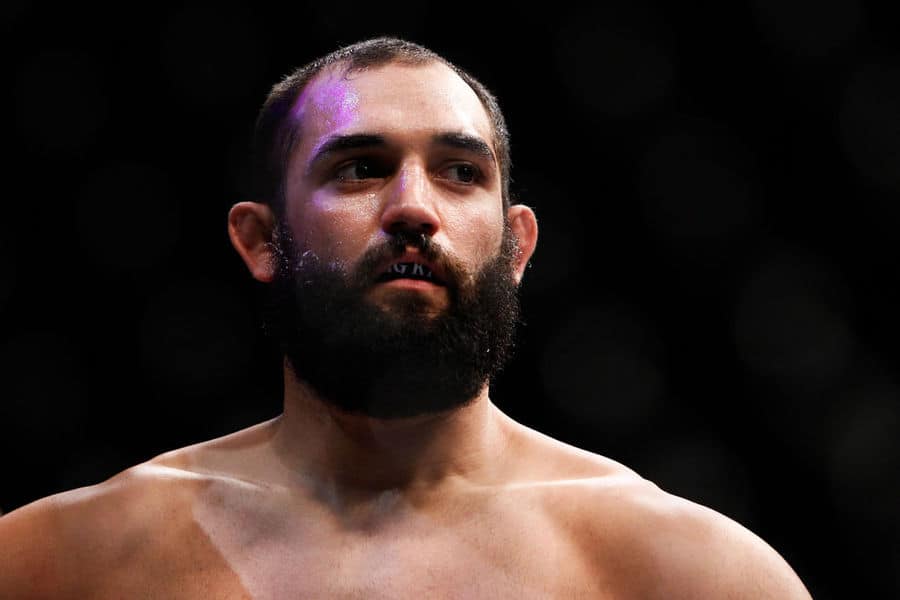 Johny Hendricks addresses how USADA played a factor into walking away from the UFC and his retirement from the sport of MMA. The former UFC welterweight champion was a free agent before making the call to retire as a pro-MMA fighter. A big part of that was due to his performance inside the Octagon under the UFC banner.
Downfall
By looking at his fight history, he is just 3-7 dating back to late 2013 and has been finished in his last two losses. During this time, he has had issues making weight. Hendricks made the decision to leave the welterweight class to move up to the middleweight division due to weight issues. His last two bouts at welterweight saw him miss weight. His debut at middleweight was against Hector Lombard, which saw Hendricks win.
After the fight, Hendricks went on record by saying that the weight cut was the easiest of his life and that middleweight was his new home. As a result of his decline in performance, there were many fans that believe that his career is over and Hendricks agreed with that. However, he is competing in bare-knuckle fighting.
Johny Hendricks Addresses
Hendricks admitted Monday on The MMA Hour that USADA being brought into the UFC played a major role in how the latter part of his career went. He added that he's happy and content with his decision.
"I'm just not in the sport to just be in a sport. Does that make sense? I can do other things. If I'm going to do it, I want to be the best, and I know welterweight is my best. That's where I should be. Now, like I'd said, I loved the fact of USADA and I loved that you do the random drug testing. I just wish that, they have a lot of people that show up at these meets — you want to do an IV, have them test you every day. I'm perfectly fine with that. You show up Monday, you get tested. Tuesday, you get tested. Wednesday, you get tested. Thursday, if you have any pee left, you can get tested on Thursday. They're there testing the IV bags, they're doing everything like that, and I think you can bring back IVs, because I think there's a lot of people that really used the IVs to help them fight better.

"I just got to a point where sometimes it's how much you're going to talk to get something," Hendricks said. "How bad does the press want to follow you? How much are you going to talk trash about this guy, this guy, this guy, to get the fight? And for me, I've always been the guy that, talking trash is easy, but for me, I just wanted to try something [different]. Realistically, I've wanted to try out boxing for a little bit, and whenever the bare knuckle TV, they came after me, they talked to me, I was pretty excited because I want to see how my hands are.

"I've been wanting to find out for a while: How good is my striking? Because I've gone with some very, very talented boxers here in Texas, and it's just been a dream of mine. I've been a huge boxing fan all my life. I grew up watching (Mike) Tyson, I grew up watching the old classics, and that's sort of where my next pull led me."
If you enjoyed this story, please share it on social media!