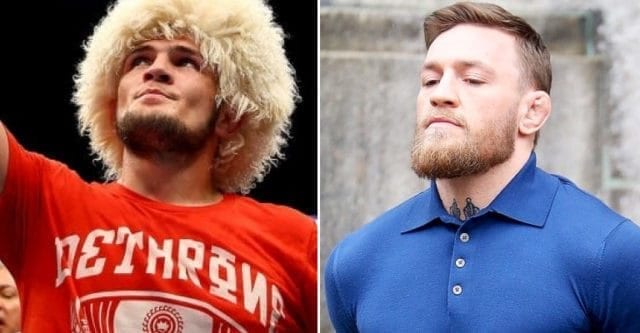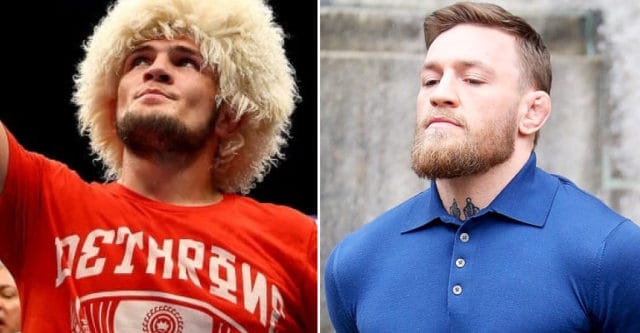 It's been almost two years since Conor McGregor has fought inside the UFC's Octagon.
Back in November 2016, McGregor defeated Eddie Alvarez for the 155-pound championship. That was the last time we saw the Irishman in the cage. The MMA megastar decided to take some time off and participated in a big-money exhibition boxing match against Floyd Mayweather.
Now, with a new champion at lightweight, McGregor is itching to get back to the top of the UFC world. He'll fight Khabib Nurmagomedov in the main event of UFC 229 next month in Las Vegas. "The Eagle" is a dominant 155-pound champion that has yet to lose in his fighting career.
It's quite a difficult thing for McGregor to return to after two years on the sidelines. In that regard, McGregor's head coach, John Kavanagh, recently said in an interview with The MacLife that he's providing a training camp that is attempting to prevent the dreaded "ring rust":
"I think it's how you approach training – I think if your gym environment and how you compete in the gym is very separate from how you compete – then for sure there will be ring rust," Kavanagh said.

"But if you're regularly putting yourself in stressful types of sparring situation, which is the best we can get in the gym environment, it more resembles competition then. So, Conor – specific for this training camp we have had a lot of very intense training sessions, sparring sessions – and it's done in the environment he's going to compete in.

"We have spectators for a lot of the spars – so we're trying to make the training environment mimic as close to the competition environment so there isn't as much as a disconnect between the two of them."
The Undefeated Champion
Kavanagh also talked about the appeal of handing "The Eagle" his first career defeat.
Nurmagomedov is the only undefeated champion in the UFC at the moment. For the McGregor camp to take that away would be a major feather in their cap:
"Absolutely. I think it's no mystery to say that Khabib is the boogeyman at all divisions at the moment. There isn't another unbeaten champion that I can think of. And just that constant, aggressive wrestling style – for anyone that's tough to face. So to actually beat that guy, the guy that everybody is saying is unbeatable, it'd be a huge feather in the cap to do that."
If you enjoyed this story, please share it on social media!