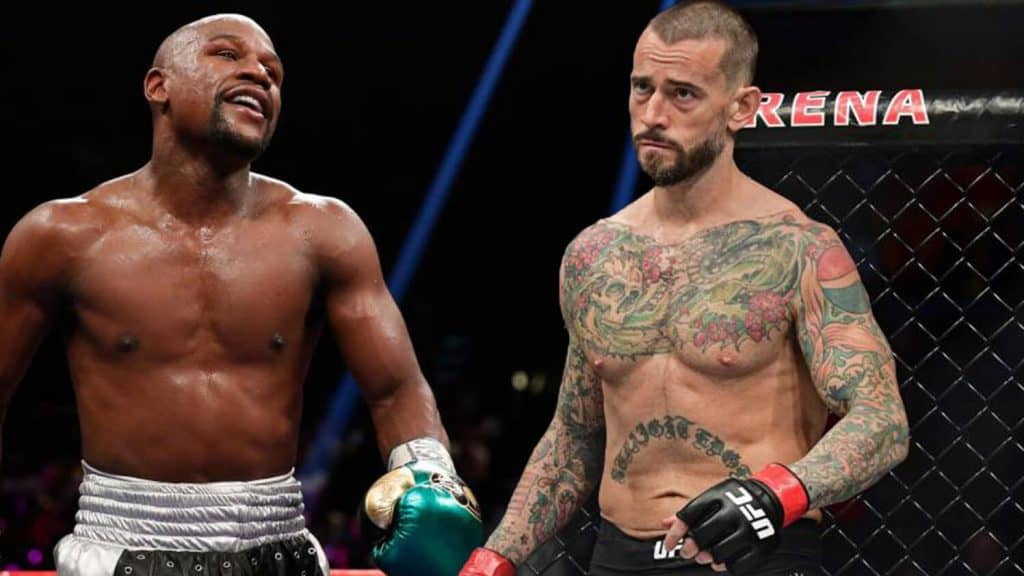 Longtime UFC color commentator Joe Rogan continues to push for a potential showdown between boxing legend Floyd Mayweather Jr. and former WWE star CM Punk.
Mayweather Jr. has people talking about him potentially fighting in the UFC and while many fight fans around the world believe that he would fight Conor McGregor, there is one person who thinks the UFC should go in a completely different direction.
Rogan recently gave his analysis (transcript courtesy of Express UK) about the hypothetical fight during the latest edition of the Joe Rogan Experience MMA Show alongside former heavyweight fighter Brendan Schaub.
"I think that's the fight to make. I don't know if it will ever happen but I think if it ever does happen, it happens on its own individual card.

You put a kick-ass card underneath it but I don't know if you put like a UFC 200 size kick ass card underneath it."

"It would have to be catchweight. That's the other thing, you drain CM Punk down to 160 [pounds] and he's f**ksville. At 170, he doesn't have a lot of muscle but he's got a little bit of fat. He might be able to do 65 if he's smart and long, he takes a long time to do it."
Punk made his UFC debut in a welterweight bout against Mickey Gall back at UFC 203.
As seen in the fight, Gall dominated Punk and submitted him in just minutes in the very first round. This fight also marked Punk's pro-MMA debut.
If you recall, leading into his first fight with McGregor, Mayweather stated that this would serve as his retirement fight, which would leave him with a perfect 50-0 pro-boxing record.
If this fight does happen then it wouldn't impact his boxing record but rather his MMA record.