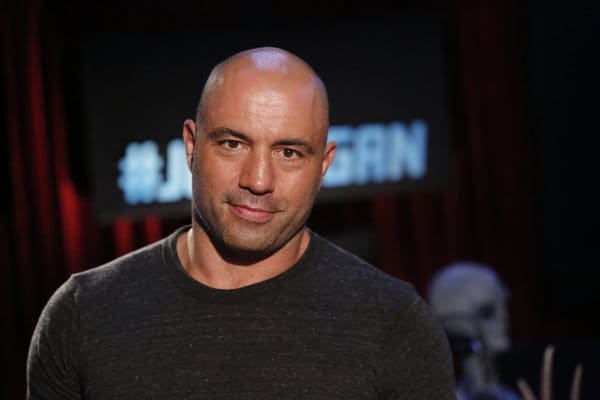 Conor McGregor's previously scheduled UFC 189 showdown with longtime champion Jose Aldo may have been the most hyped MMA bout that never happened, but 'Notorious' will bring some extra momentum into the re-booking at December's UFC 194 in the form of the interim title he won from late replacement Chad Mendes at July 12's blockbuster PPV.
However, there are some fans and media that believe McGregor's title is only a shiny placeholder, and octagon commentator Joe Rogan is apparently one of them. The martial artist personality spoke up on the Fight Companion segment of his Joe Rogan Experience podcast (via Bloody Elbow) to state his opinion that McGregor's belt just isn't legitimate, and it shouldn't matter:
"Belts are bulls***. Who cares. It's the best fighters vs. the best fighters. We all know who the best fighters are, right? Have the best fighters fight the best guys. when you beat the best guy, you're the best fighter."
"Let's be honest. McGregor has an illegitimate belt. It's a made up belt. We call it the 'interim' belt but Aldo defended his title a year ago. Stripping a guy because he doesn't— because he can't get through a camp without getting injured is a part of MMA. It's always been a part of MMA. But, because of the marketing, because of the hype behind it, because of the HUGE event, the enormity, the economics of the event, they decide to make [McGregor vs. Mendes] an interim fight. He's got a title. Aldo's got a title. They both have titles. So they're fighting for the undisputed title."
"Wouldn't it be better if they just fought? We know how big Conor is. We know how big Aldo is. Let's go fight, guys!"
It sounds like some unusually strong words from Rogan, who is know for calling out fighters from time to time but is rarely seen disparaging one of the UFC's big stars. He's much more likely to voice his overarching support for them as he did in his emotional post-fight interview with Ronda Rousey at August's UFC 190.
In any case, the harsh reality of the matter is that until McGregor does in fact dethrone the dominant Aldo, his belt will be nothing more than an interim piece of gold with an asterisk next to, whether his legions of loyal fans like it or not.
That's why the fight has to happen on its scheduled date, because at this point, simply too much would be lost if Aldo were to pull out of his sixth title UFC fight. McGregor could most definitely be the best 145-pound fighter on the planet; but we won't know for sure unless he meets 'Junior' in the center of the cage. Yet it's not his fault that his greatest rival has an injury history almost as long as his list of top-ranked victims.
With that said, was Rogan off-base in his assessment of McGregor's accomplishments, or is he correct to question his legitimacy?