Heading into last night's (Sat., Nov. 4, 2017) UFC 217 from Madison Square Garden in New York City, New Yor, the general overarching consensus was that former UFC women's strawweight champion Joanna Jedrzejczyk was going to roll over Rose Namajunas on the main card and tie Ronda Rousey's record for most consecutive UFC female title defenses in the process.
However, "Thug" Rose had quite a different idea, and she proved that her evolution as a fighter was complete when she shocked Jedrzejczyk with a brutal first-round knockout (watch full highlights here) that actually had the former champ tapping out to strikes.
The emotions understandably set in for the previously dominant Jedrzejczyk at the UFC 217 post-fight press conference, and some even speculated that she had gone the way of former women's bantamweight champion Rousey by getting a bit over-heated and physical during pre-fight staredowns, something Rousey did during the lead-up to her first MMA loss to Holly Holm at UFC 193 in November 2015 (where Jedrzejczyk ironically secured the second defense of her title).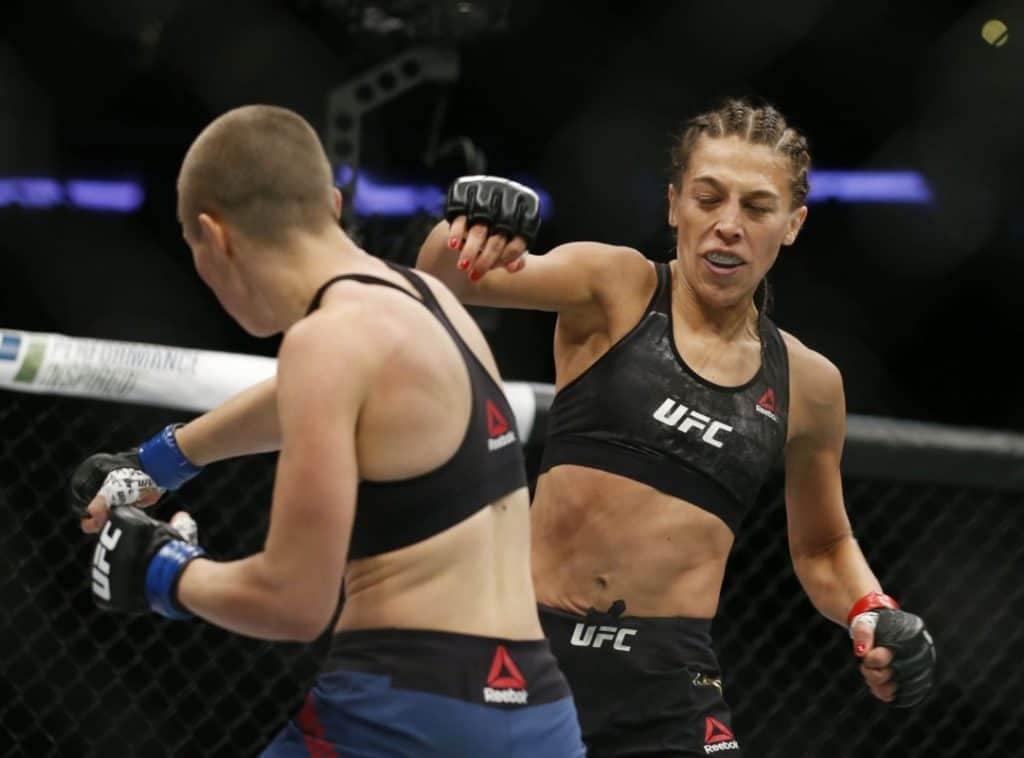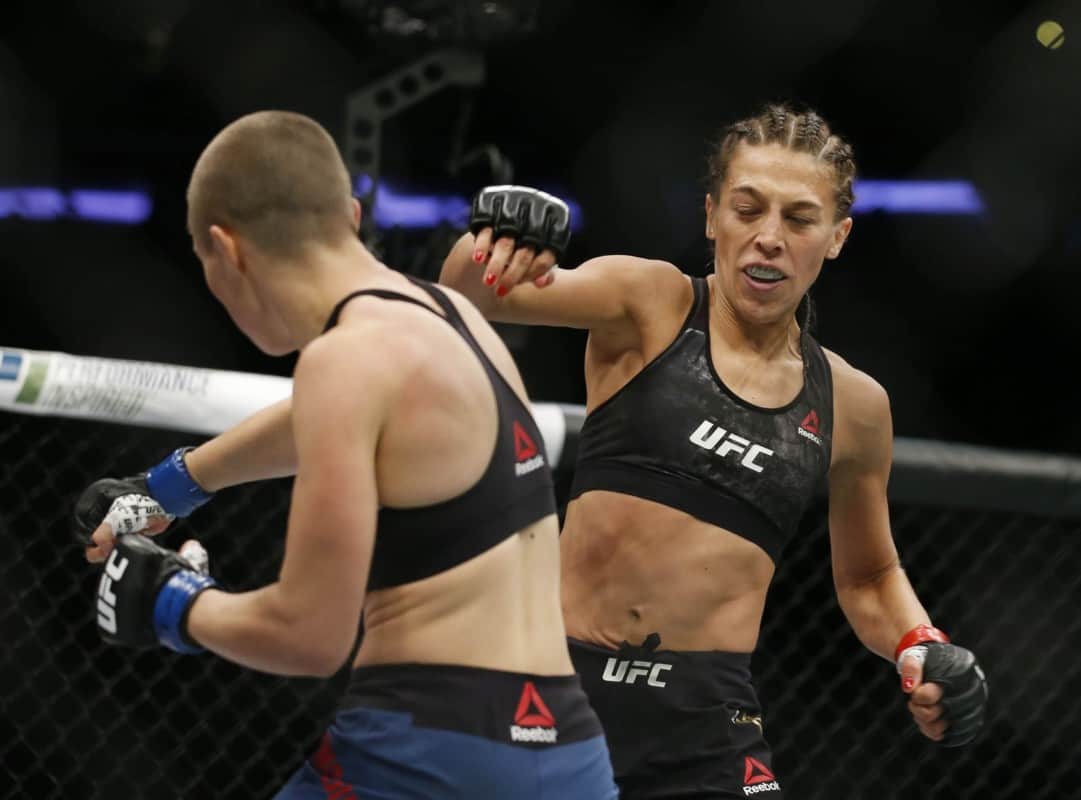 But Jedrzejczyk wasn't having any of those comparisons, as she noted she wouldn't take the loss to Namajunas personally (quotes via Bloody Elbow) and let it affect her overall psyche like Rousey, who returned to MMA for one more knockout loss and has been missing ever since, did. Instead, she attributed it to being just another part of the notoriously brutal fight game:
"No no, please don't compare me to Ronda Rousey and I love her so much and we have very good relationship, but please let's leave this bullshit away," said the former champion. "I never take fights personal and I'm not emotional when fighting."

"This is what happens," added Jedrzejczyk. "Big congrats to Rose, I'm happy for her, but it was not personal, you know? This is what happened. The things which happened before the fight had nothing to do with this fight. It was a good punch, she cut me off, I really don't know what happened, but it's the fight you know? We take these risks."
As for her next bout, Jedrzejczyk said she would sit down with UFC President Dana White to discuss her next move, but believes that with five prior title defenses, she had done enough to earn an immediate rematch with "Thug" Rose:
"I will sit and talk to Dana and the UFC, I think I've been a good athlete and a good champion for the UFC. I think I deserve the rematch. If I get the rematch we will see, I am looking forwards."
The former champion will look forward, with the goal of tying and/or eclipsing Rousey's record in the rearview mirror for now. there's no doubt Jedrzejczyk is still one of the finest strikes in mixed martial arts (MMA), yet Namajunas may have bridged what was viewed as an unfathomable gap in only one round at UFC 217.
That means it's back to the drawing board for Jedrzejczyk, but just don't expect her to go into hiding like Rousey.