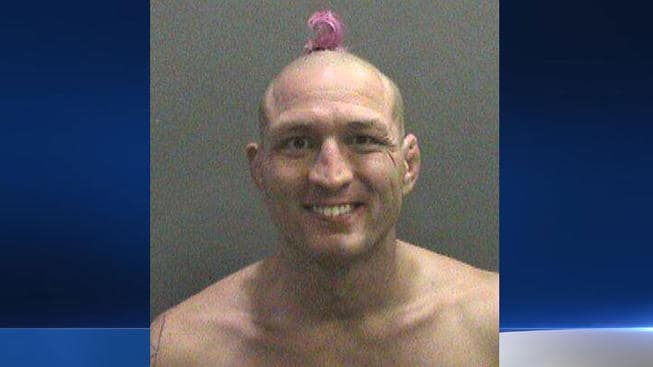 Former UFC competitor Jason "Mayhem" Miller is back in trouble with the law yet again. This time, he got physical with a peace officer.
Miller was arrested early Friday morning for allegedly assaulting an officer, according to the Orange County Sheriff's Department.
Police officers responded to a call from a residence in the 26000 block of Avenida Calidad in Mission Viejo about an alleged altercation involving Miller and a woman.
According to documents that have been posted online, Miller was arrested for alleged assault with a deadly weapon on a peace officer.
This is after Miller was involved in a three-hour SWAT standoff last year at his Mission Viejo home before police took him into custody.
As you can tell by his mugshot, Miller is dealing with some major issues.