Jake Paul "100%" Will Compete In MMA At Some Point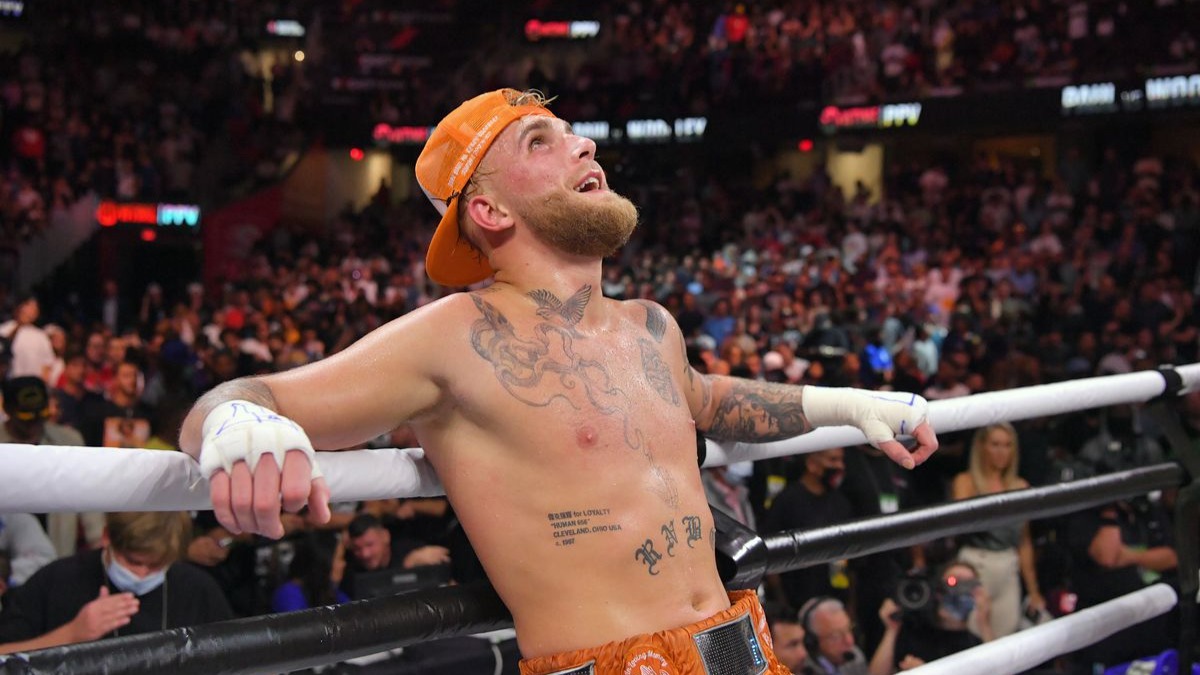 The polarizing boxing personality Jake Paul says he's planning on eventually transitioning to MMA at some point in his career.
Paul is set to face Tyron Woodley this weekend in a rematch of their fight earlier this year. Woodley stepped up on short notice for the injured Tommy Fury to seek vengeance against Paul, who defeated him via split decision.
But Paul has big plans to not only change the sport of boxing as we know it but also eventually challenge himself in the world of MMA. During the Paul vs. Woodley 2 pre-fight press conference, Paul declared that he plans to give MMA a try in the future.
"I'm gonna go get coached up by [Javier] Mendez, Team Khabib," Paul said. "That's that. They're down — 100 percent. I don't see why if I can do boxing at this high of a level that I couldn't do MMA at this high of a level."
"I've gotta go 10-0, 12-0 in boxing first and then I'll hit that MMA fight."
Jake Paul Is A Former High School Wrestler In Ohio
Paul hasn't just competed in boxing throughout his life, he was also a prominent high school wrestler in Ohio, one of the biggest wrestling communities in the United States.
Paul made his professional boxing debut last year against fellow YouTuber AliEsonGib, winning via TKO. He's also earned quick knockouts over former NBA star Nate Robinson, along with former UFC and MMA standout Ben Askren.
Paul has quickly changed how boxing is looked at from an outsider's perspective and has changed the viewership and general audience. If he's able to get another win over Woodley, he'll arguably start talking about bigger boxing fights and eventually, MMA fights.
Nate Diaz is also expected to be in attendance this weekend in Tampa, FL, and a boxing match between the two of them could also be in the works sooner rather than later.
How do you think Jake Paul would fare in MMA?