Highlights: Greg Hardy Destroys Second Pro Opponent In 17 Seconds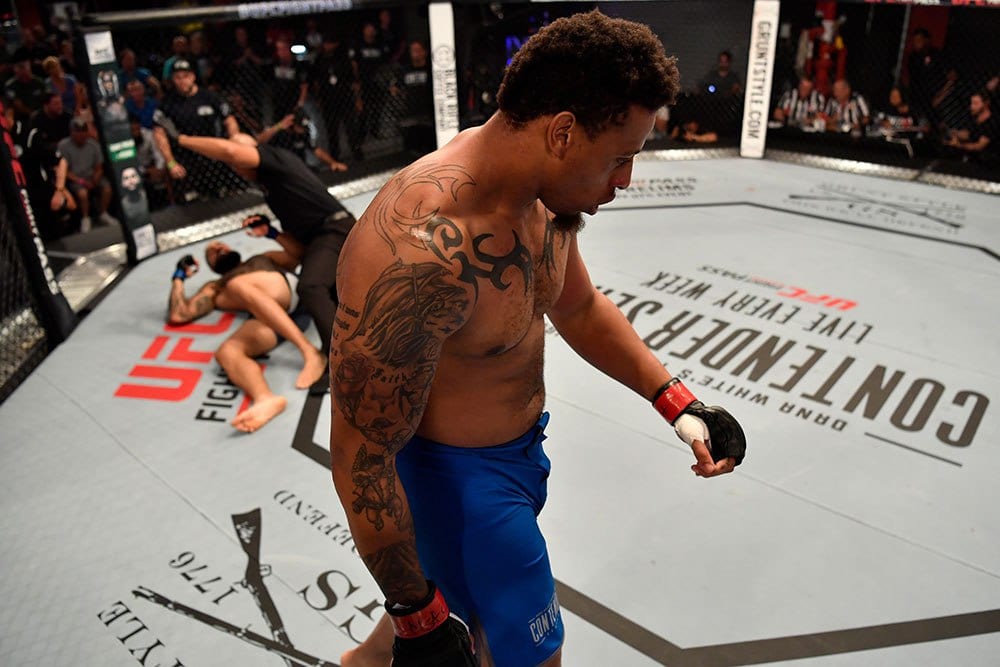 The MMA world was watching to see if controversial former NFL player and rising MMA competitor Greg Hardy destroys another challenger.
Hardy met Tebaris Gordon in the main event of tonight's (Tues., August 7, 2018) Dana White's Tuesday Night Contender Series (DWTNCS), the eighth episode of season two. The former Carolina Panther and Dallas Cowboy added Gordon to his list of skulls in the first round.
Hardy was 1-0 in his professional MMA career after knocking out Austen Lane in the first round of his pro debut on DWTNCS this June. He secured three straight first-round knockout finishes on the amateur circuit. Training out of Floridas storied American Top Team (ATT), many believe the sky's the limit for the insanely athletic but highly controversial Hardy.
He certainly did nothing to disprove those theories in Las Vegas this evening.
Hardy came out swinging heavy leather early, smothering Gordon against the fence and landing huge power blows. Gordon covered up, but a massive right put him down. The finish gave Hardy a 2-0 start in MMA in just 17 seconds. Watch his latest brutal KO right here:
Greg Hardy Finish #DWTNCS pic.twitter.com/YINodCIYCP

— Sports Videos (@SportsVidsGIFs) August 8, 2018